A house is a blank slate that you—as its artist—customize and populate with sentimental items, comfortable furniture, stylish décor and unique designs that make it feel like home.
For most people, the fun is in the exploration. With so many home goods retailers and items to choose from today, there are an infinite number of ways to layout each room.
Home to some of the world's biggest and trendiest home goods brands, Easton is the go-to place to make your house feel like a home in the Columbus area and beyond.
Furniture
From bedroom mattresses fit for royalty to living room sofas that the whole family will want to curl up on, Easton features a number of high-end and affordable, indoor and outdoor furniture brands for your home.
Arhaus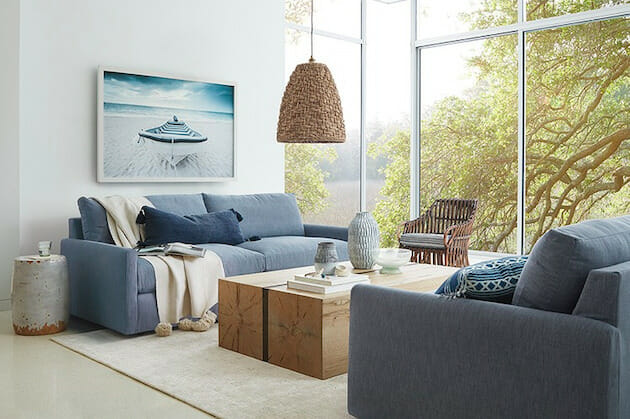 Arhaus has been designing quality home and outdoor furniture for more than 30 years. Each piece is developed exclusively by their talented creative team and designed to bring a combination of style and utility into your home.
Bassett Home Furnishings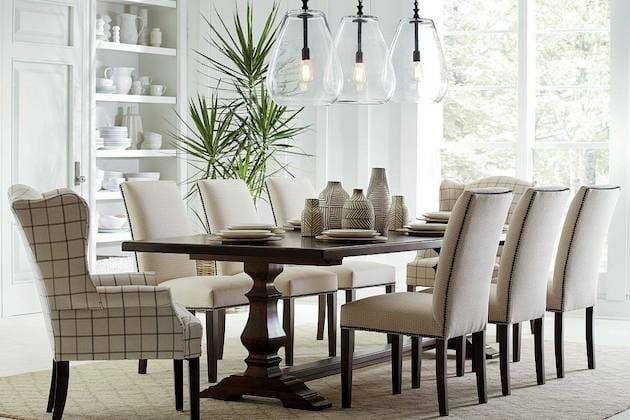 Known for making products that are designed to last, Bassett Home Furnishings has spent more than a century perfecting the art of crafting furniture. Well-built and well-priced, the brand designs collections primarily for the living room, dining room, bedroom and outdoors.
La-Z-Boy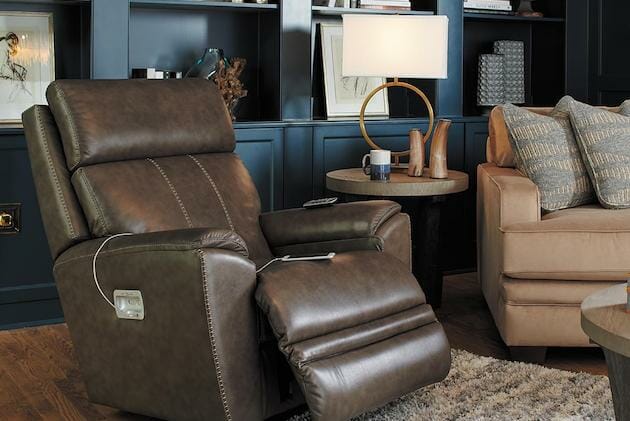 One of the country's most iconic furniture brands, La-Z-Boy is best known for its comfy, American-made recliners. While the retailer does offer more than 200 different recliner designs, they sell a large selection of quality home furnishings for just about every room in the house.
Lovesac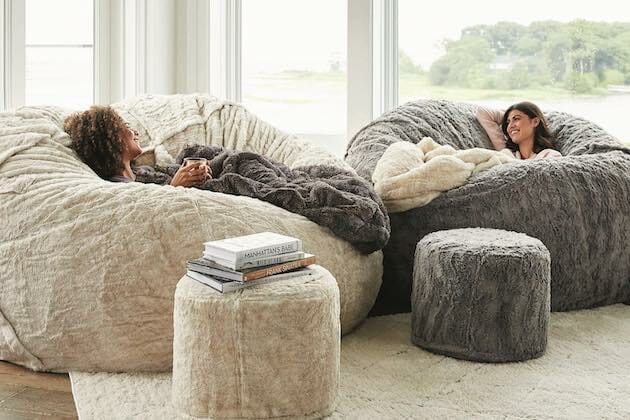 Lovesac is a furniture retailer specializing in a patented modular system called "Sactionals"—known as the World's Most Adaptable Couch for its flexible, connectable and rearrangeable sections. The brand also sells a line of fashionable yet comfy bean bag chairs, as well as inserts, covers and accessories.
Sleep Number Beds & Mattresses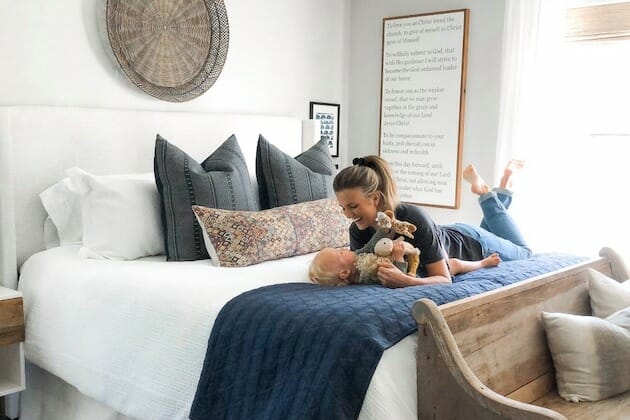 A leader in sleep innovation, Sleep Number Beds & Mattresses delivers a quality night's rest through effortless, adjustable comfort and biometric sleep tracking. Their signature Sleep Number beds are packed with modern technology to provide consistently faster, deeper sleep.
Kitchen
They say people spend most of their time at home in the kitchen. These Easton retailers offer some of the highest quality kitchenware and kitchen accessories in Columbus.
Sur la Table
At Sur La Table, you'll discover an unparalleled selection of top quality brands and products for your kitchen. From basic necessities like cookware, bakeware and cutlery to small appliances, serving trays, tools and gadgets, the company carries the best assortment of kitchen goods you'll find anywhere. At Easton, Sur La Table also offers cooking classes that cover a spectrum of topics for all skill levels.
Williams-Sonoma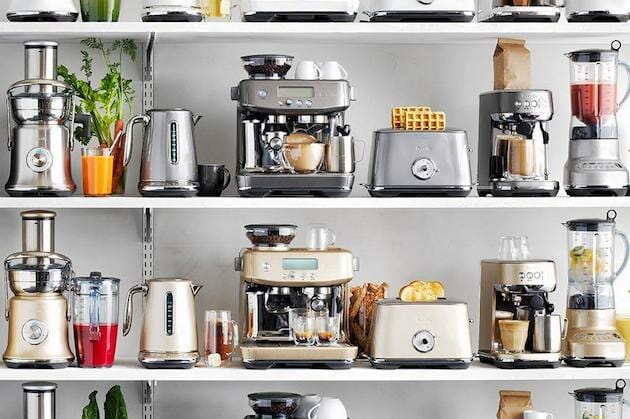 Drawing upon decades of culinary experience, Williams-Sonoma designs and develops exclusive collections of professional-quality cookware, kitchen tools, essentials and more to make your kitchen feel like a five-star restaurant. The retailer also offers a great selection of cooking classes and events for all ages, featuring a cozy, open-dialogue style of teaching.
Specialty Décor
While storage containers and window treatments are the less glamorous side of home goods, they make up an essential staple of room design that these Easton retailers have mastered.
The Shade Store
The Shade Store is a wholly curated window treatment brand that makes it easier than ever to customize shades, blinds and draperies to reflect the personal style of your home. The retailer offers access to the world's finest materials, craftsmanship and workrooms in the United States—allowing you to create something you truly love.
The Container Store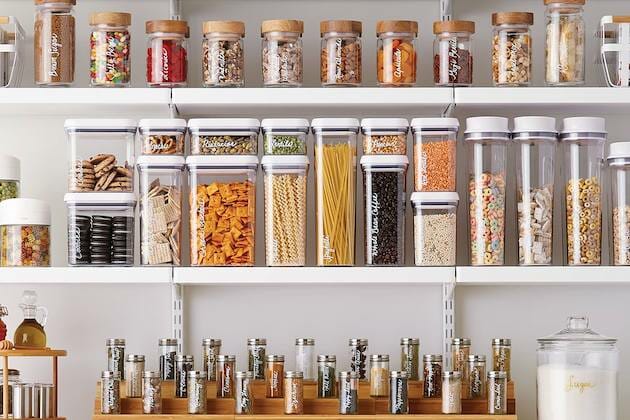 As the nation's leading retailer of storage and optimization products, The Container Store has everything you need to better organize your home. The company offers creative, multifunctional, customizable storage and organization solutions for every room in the house to help you save time, save space and improve your quality of life.
One-Stop-Shop
If you're looking for a one-stop-shop for all of your home goods needs, then look no further than these brands at Easton. These are the perfect stores for brand-new homebuyers looking to design their dream space.
RH Columbus, The Gallery at Easton Town Center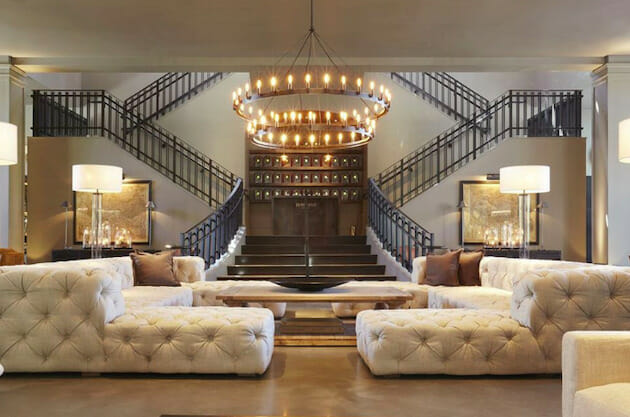 Home to one of the most inspiring and expansive collections of home furnishings in a gallery setting, RH Columbus, The Gallery at Easton Town Center is a gallery that features a one-of-a-kind experience and complete immersion into the high-end Restoration Hardware brand. Housed in a massive, three-level building at Easton, you're sure to find everything you need for your home, and then some.
Crate & Barrel
With hundreds of stores around the world, Crate & Barrel offers inspired living through high-quality products, exclusive designs and timeless style—all powered by a seamless, experiential shopping experience. The company stocks everything from tabletop and kitchen necessities, to rugs, lighting, garden and patio furnishings, bedding and bath linens, small appliances, decorative accessories, furniture and more.
Elm & Iron
Elm & Iron is an Ohio-based home décor retailer that matches vintage charm with industrial cool. The store features an eclectic collection of furnishings, accessories and designs that help inspire you to reimagine your space.
Macy's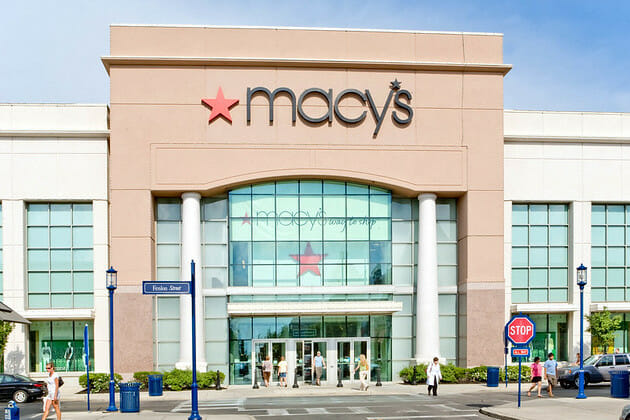 The department store known for selling, well, everything, Macy's features a robust home goods floor offering something for every room in the house (or apartment). If you're hunting for a certain furnishing trend—be it traditional, transitional or modern—you'll find the latest pieces at Macy's.
Pottery Barn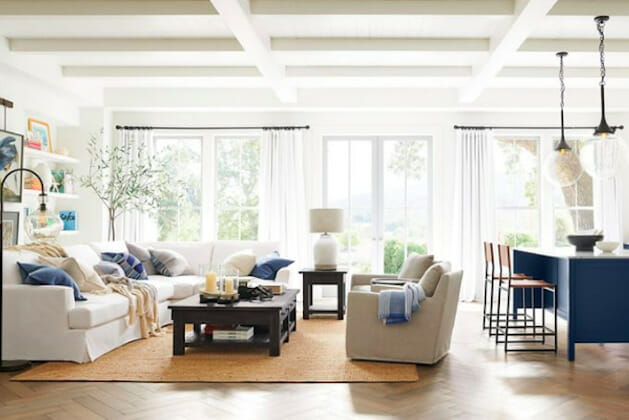 One of the most popular one-stop-shop home goods stores in the country, Pottery Barn features home furnishings that prove exceptional in quality, comfort, style and value. The retailer sells several exclusive products, many of which are designed by in-house artists and crafted in the United States—inspiring great style for spaces small and large.
west elm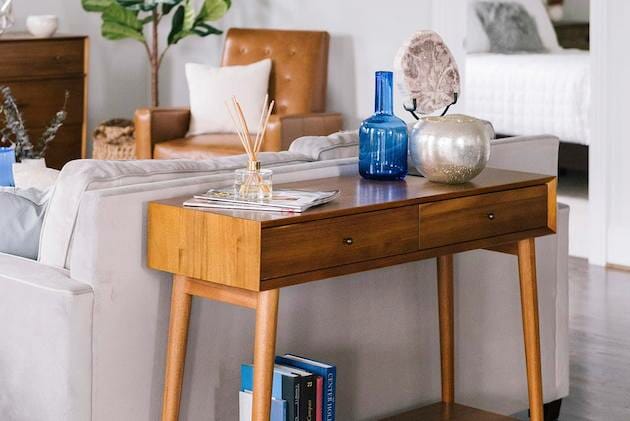 The only west elm store in Ohio, this Easton retailer has everything you need for design-centric living. The brand produces on-point products that are beautiful, trendy and affordable—following industry-best standards with a commitment to quality materials and manufacturing. Visual displays at Easton allow you to touch, feel and interact with each piece so you can better imagine the product in your personal space.
What's your favorite home goods retailer at Easton? Share your favorite in the comments below!