We are so excited to introduce our new Aerie store, American Eagle's lifestyle brand that offers swimwear, bras and bralettes, underwear, and more! Its sub-brand, OFFLINE, lives right next door, and offers clothing and activewear.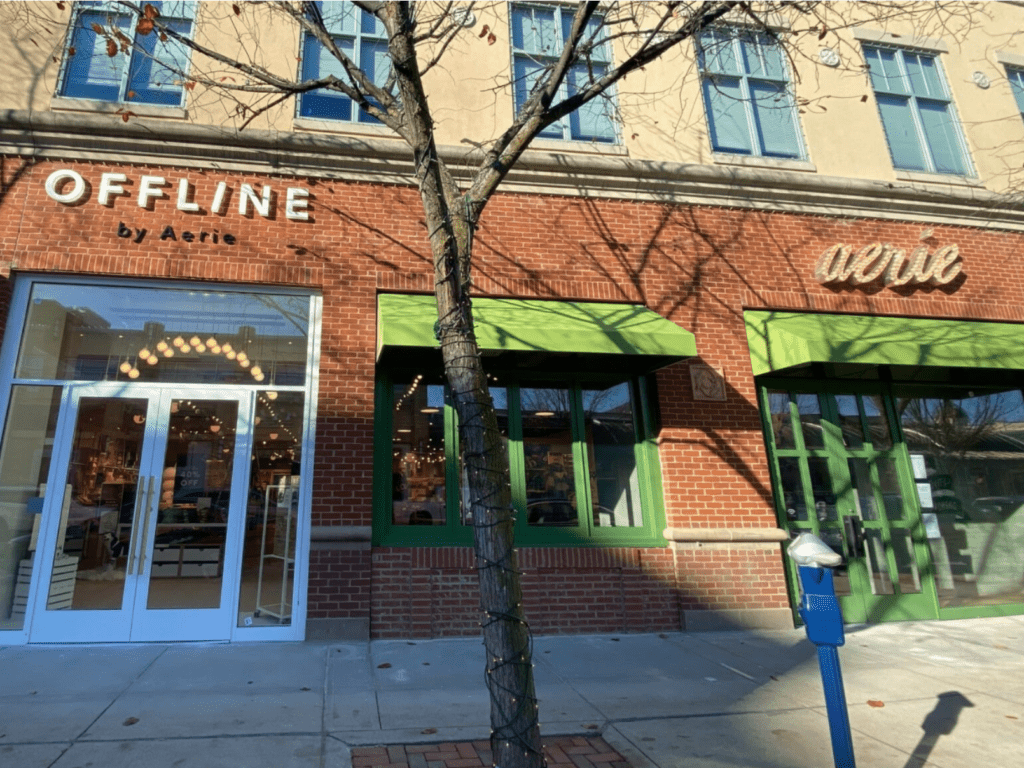 Aerie has been at Easton all along, nestled into the American Eagle store in the North District. But its popularity and growth called for an expansion. Aerie made its name with its #AerieReal movement, which promotes body positivity and diversity, encouraging competitors to do the same.
The OFFLINE store was conceptualized in late 2020, offering a line of leggings, bike shorts, tops, sports bras, fleece, bottoms and accessories, that were previously available online.
The brands' parent brand, American Eagle, is currently under construction in the North District and has temporarily located to the South District next to Nike by Easton. The store will reopen in its location in the North District in early 2022.