Easton is excited to welcome Gilly Hicks, now open in the North District next to Jeni's!
A part of the Abercrombie & Fitch Co. family, Gilly Hicks is the innerwear brand geared toward helping Gen Z find their happy place with a renewed focus on wellness and mindfulness. The Easton store, which opened on Thursday, July 15, is the brand's first free-standing brick and mortar store. Also launched on July 15 – a new product assortment that includes gender-neutral underwear, loungewear, and activewear options, and a new fabric called "Future Stretch." Gilly Hicks products range in size from XXS to XXL.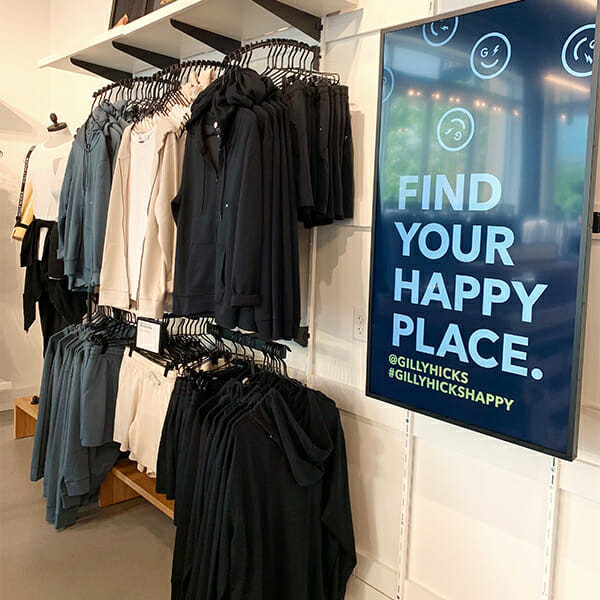 About Gilly Hicks
Gilly Hicks at Easton is a first-of-its-kind concept store created to help you find your Happy Place every time you step inside. Specializing in women's & men's underwear, activewear & loungewear, Gilly Hicks is designed to give you your daily dose of happy in-store & online.
Stop into Gilly Hicks today to Find Your Happy Place.