Frustrated by commercial soaps' harsh chemicals, detergents, and animal fats, Buff City Soap set out to create a better way to make soap products.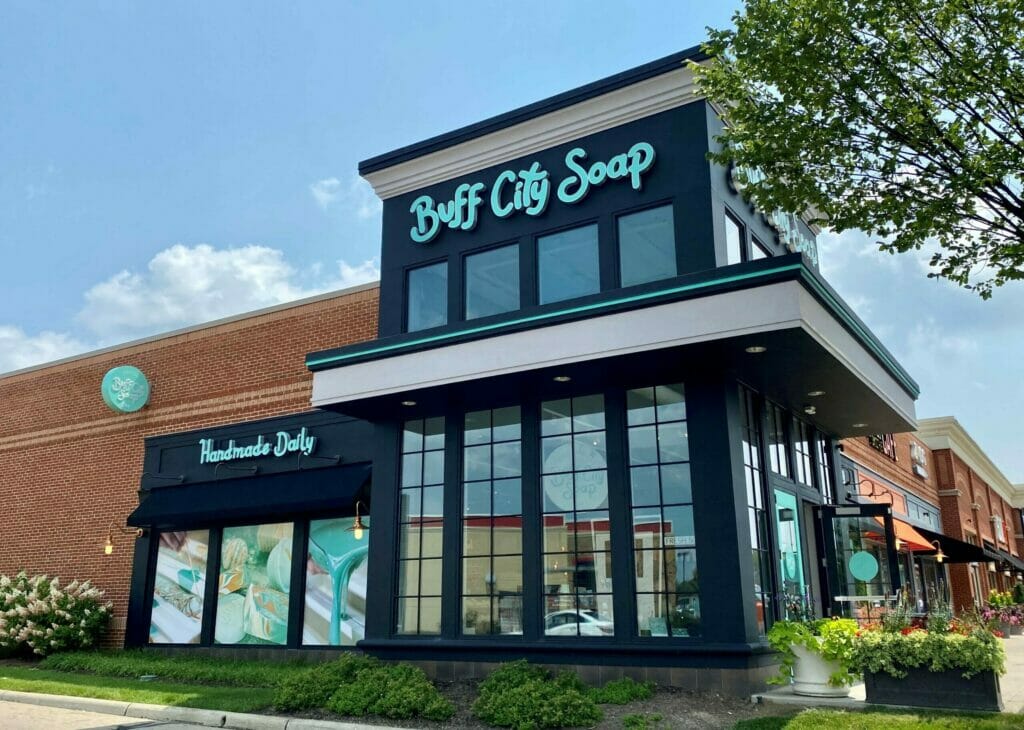 Opened on July 29th off Morse Crossing next to Tropical Smoothie Café, Buff City Soap offers delightfully-scented, plant-based soaps that are handmade daily in-store. The product assortment ranges from hand soap to laundry detergent; beard care to bath bombs. Each product is free of harsh chemicals, plant based, cruelty free, and free of animal fats.
With colorful soaps, deliciously scented bath bombs and more, you're sure to find something to love at this new Easton location.
Plan your trip to Buff City Soap today!