Since 1993, Communities In Schools (CIS) Ohio has helped Ohio schools assess the needs of their youth and design plans to meet those needs using existing resources. Whether it's food, school supplies, health care, counseling, academic assistance, or positive role models, CIS is there to help.
"At CIS, our mission is to surround students with a community of support, empowering them to stay in school and achieve in life," said CIS CEO executive director Amy Gordon.
CIS believes that transformative relationships are crucial to unlocking a student's potential. The school-based Site Coordinators work inside schools in partnership with administrators, teachers, and parents to help address the non-academic needs of students. CIS collaborates with schools, businesses, and other service providers to meet the needs of students and families, and provides critical resources like food, housing, health care, counseling, access to remote technology, and much more so that students and educators can focus on academics. By identifying the points of a challenge for students in their personal lives, CIS Site Coordinators support students to move beyond the non-academic barriers they face outside the school building.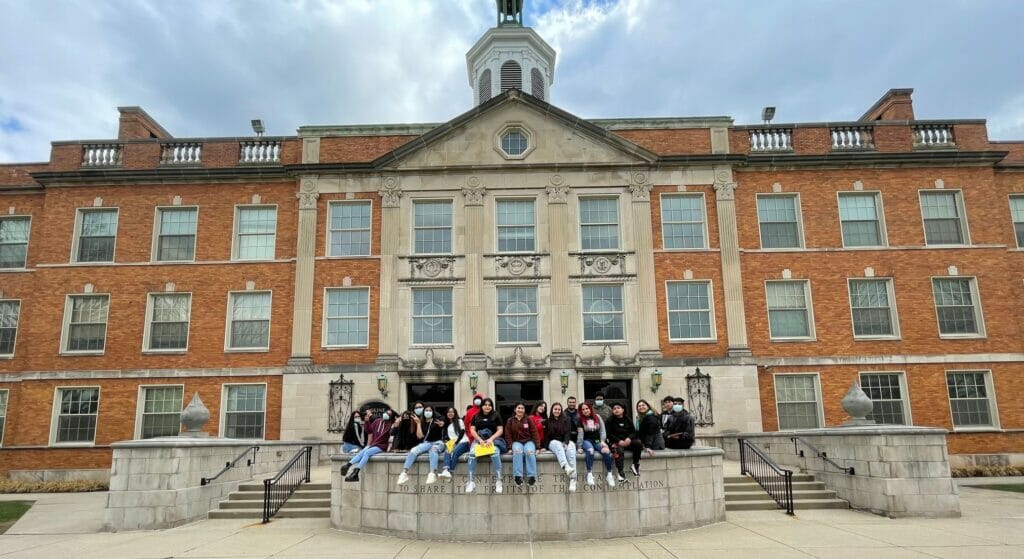 "Our School Site Coordinators are in their school buildings all day, every day working directly with students who may need additional support to be successful with their attendance, behavior, or academics," explained Gordon. "For one student, we may provide food or housing resources; for another student, we might help them work through a personal issue or make a referral for mental health needs– we will do whatever it takes to remove the barriers that impede student success."
The numbers of success speak for themselves. During the 2020-2021 school year, CIS provided 1,499 students with individualized and targeted support to best support the student's needs. That number has grown 133% over the last five years.
"The money raised through Easton Town Center's Change for Charity will support our work in Ohio's K-12 schools," Gordon said. "Due to the impact of the last two years with school disruptions, we have seen an even greater need for educational support."
You can support this important work by parking at one of the Change for Charity parking meters here at Easton, paying an Easton parking ticket, or making a donation directly to the organization.
Short Term Parking. Long Term Impact.
Our Change for Charity Program designates a new organization every two months to receive a portion of the meter proceeds and ticket revenue generated at Easton, allowing us to donate $2.1 million to over 85 organizations. Check out our list of past recipients here.