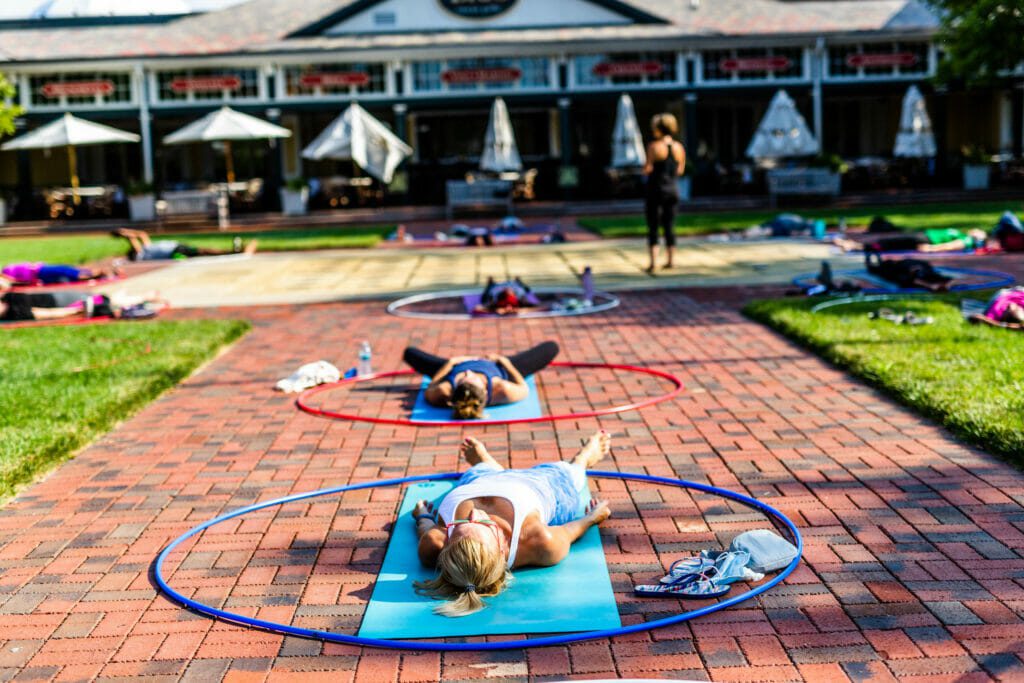 YOGA ON THE SQUARE
Beginning Friday, May 7, from 8:30-9:30AM, start your Friday morning on Easton's Town Square, just south of Brio, with this introductory yoga class focusing on strength, conditioning and flexibility. Conducted by instructors from Life Time Fitness – Easton, this is a great way to get your weekend started right.
The class is free and open to the public, ages 13 and older. Spots are first come, first serve due to physical distancing. So bring your mat and join us for fitness and fun in the sun! Click here to RSVP.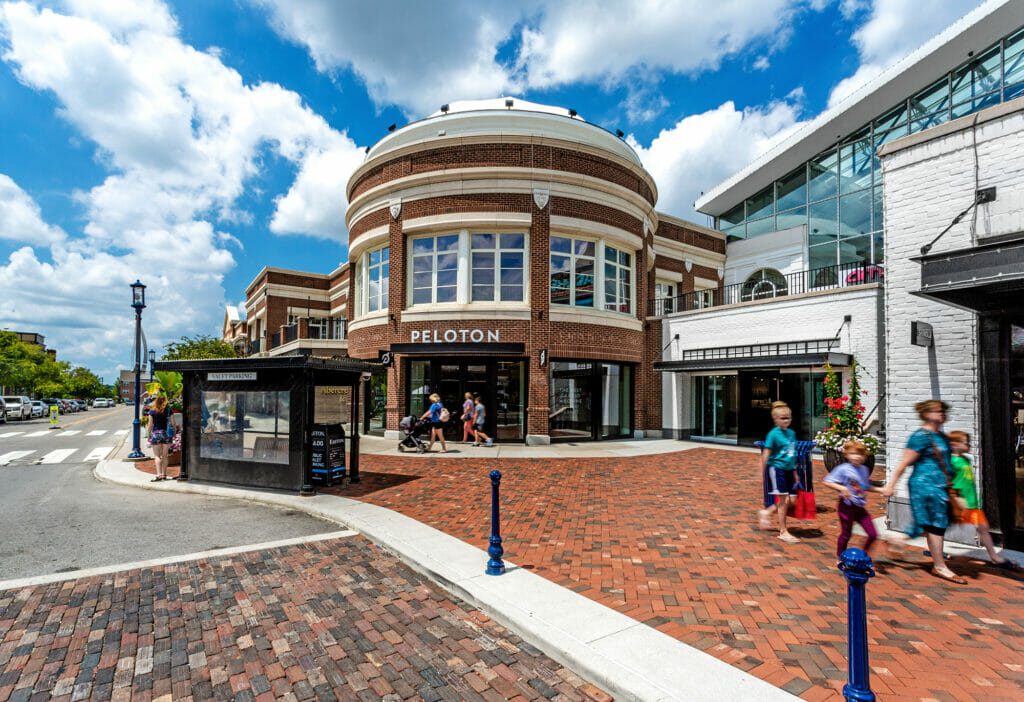 PELOTON
Peloton is the largest interactive fitness platform in the world with over 1.4 million members. The company pioneered connected, technology-enabled fitness, and the streaming of immersive, instructor-led boutique class for its members anytime, anywhere.
You'll find the only Peloton showroom in Columbus at Easton. The company offers a 30-day trial period for their bikes and treadmills. Walk-ins are welcome if there are time slots available, but the location recommends scheduling a personal walkthrough online.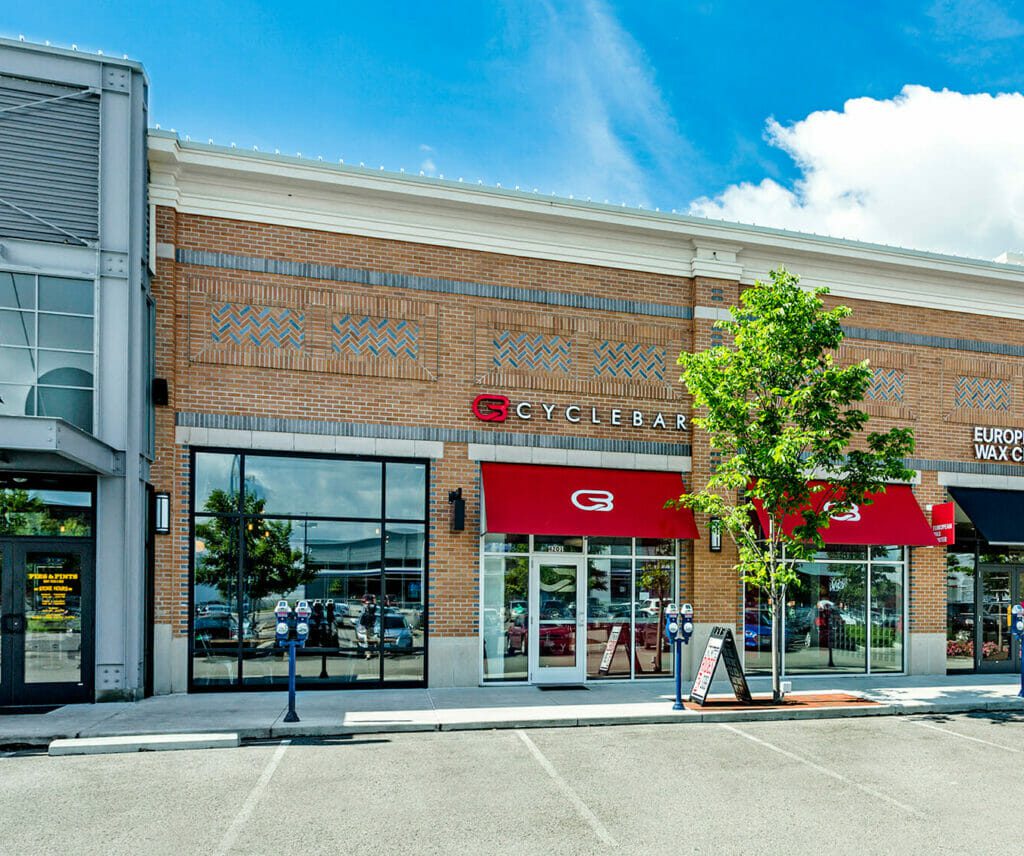 CYCLEBAR
No matter where you are in your fitness journey, there's a ride for you at CycleBar. With five types of classes, you'll find one that will challenge you, invigorate you, and inspire you.
CycleBar classes are led by an instructor, have motivating and upbeat playlists to keep you moving, and track six key metrics of your daily and historical performance on the ride.
Classes are offered each day, but require a reservation. You can view the schedule for the Easton location here.
LIFE TIME
With 98,000 square feet dedicated to the pursuit of healthy living, you'll find an expansive fitness floor, group fitness studios, dedicated kids spaces, pool and spa, and a café.
Memberships include access to the facility, fitness classes, childcare, and nutrition and fitness discounts. The Signature membership gives the member access to clubs around the city.
If you're looking for a variety of ways to get in shape or stay in shape, look no further than Life Time Fitness at Easton. Click here to view membership options.
GET THE GEAR
And, of course, no workout routine would be complete without the proper gear to get you moving. Brands like Athleta, lululemon, Dick's Sporting Goods, and Champs Sports will have you covered with the apparel you need for a great workout.
Get healthy this summer at Easton!