Guess what? There are now 16 duckpin bowling lanes, 40 arcade games, 35 pinball machines, two bocce ball lanes, three bars, and 3,000 square feet of heated patio space in our Newest District!
That's right – Rise Brands' newest location of Pins Mechanical Co. is here. If you've never been to a Pins or 16-Bit location before, there are plenty of activities to keep you busy and plenty of craft beers and cocktails too.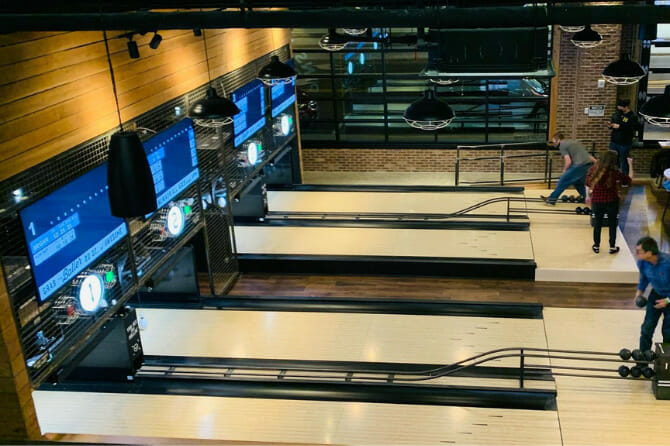 DUCKPIN BOWLING
Likely the most iconic experience at Pins Mechanical is duckpin bowling. While similar to traditional bowling in that you throw a ball down a lane and try to knock over a bunch of pins, duckpin bowling has a smaller ball, smaller pins, and a shorter lane, making it more difficult to knock the pins down.
Duckpin bowling at Pins is offered on a first-come, first-served basis. Games are $6/person and typically last 30-60 minutes depending on the size of the group.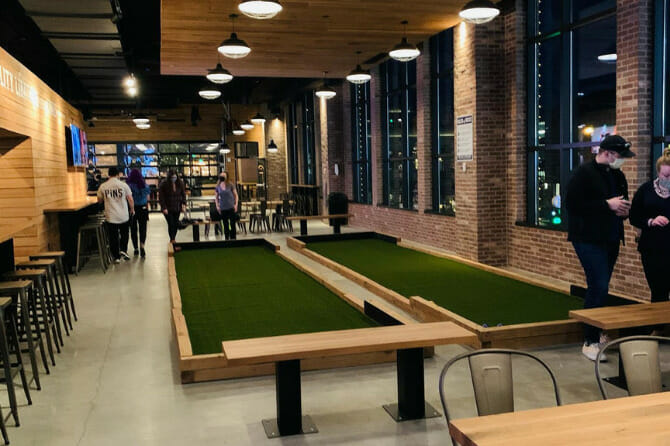 BOCCE
This ancient game, also known as Italian Lawn Bowling, is one of the most widely-played games in the world. With two bocce ball lanes available (inside, nonetheless), you can grab your friends and bocce balls and aim your pitch at the pallina (the smaller ball that serves as the target). The object of the game is to get your bocce ball as close to the pallina as possible. Points are scored after each frame – a team earns a point for each ball that is closer to the pallina than their opponent's.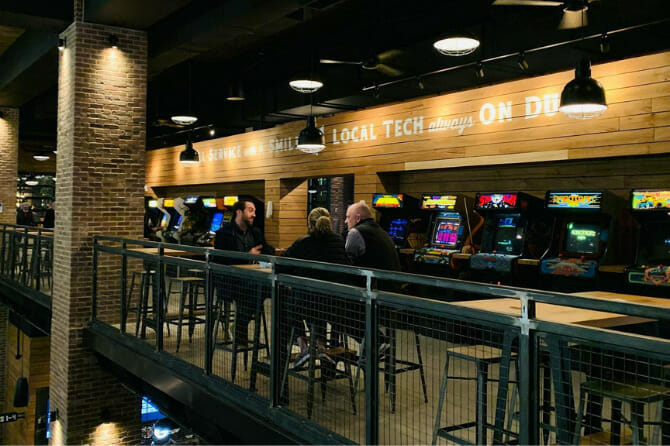 MORE PINS AND BALLS
After you've got your duckpin bowling and bocce out of the way, you can head to a foosball table, play some ping pong, or hit the pinball machines and vintage arcade games. Again, everything is first-come, first-served, but if your pick isn't available right away, there are plenty of drinks to try and plenty of space to roam around.
WE WANT YOU TO FEEL SAFE
Here at Easton, our tenants take your safety seriously. Pins is going above and beyond to keep everything safe through the COVID-19 crisis. Additionally, you can check out their COVID-19 FAQ page for the most up-to-date information and policies.
We hope to see you in our Newest District to experience some of the best entertainment options in the city!