If you're looking for things to do in Columbus during the most wonderful time of the year, we have plenty of family-friendly activities coming up for you to enjoy. From our Holiday Lighting Ceremony and fun activities with Santa to carriage rides and more, November and December are looking very merry and bright.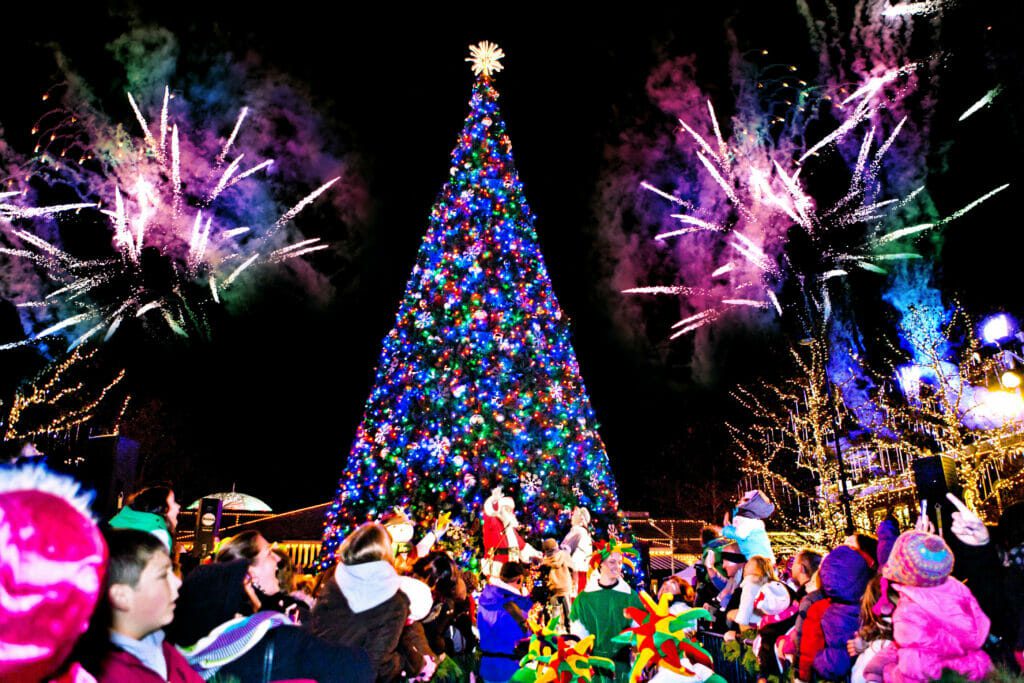 21st Annual Holiday Lighting Ceremony | November 22
Help us celebrate the commencement of the season at our 21st Annual Holiday Lighting Ceremony and Santa Arrival Parade. Join us on November 22 at 6:30 PM for pre-parade entertainment that will involve, engage and surprise. Then at 7:00 PM, watch your child's eyes sparkle as the parade starts and Santa arrives with a special guest to illuminate our 56-foot Christmas tree. End your evening by taking photos with Santa and enjoy some extra surprises along the way. Don't forget to text "easton" to 313131 to receive offers from our retailers for that evening right to your phone!
The Christmas Tree Show | November 22-The Holiday Season
Experience a one-of-a-kind light display that will have your whole family "ooh-ing" and "ahh-ing." Starting at dusk, enjoy custom light shows on our 56-foot Christmas tree, beginning every 15 from the top of the hour. To truly understand the magic of the Christmas Tree show, you have to see it to believe it!
Horse-Drawn Carriage Rides | November 23-December 29 (Friday – Sunday)
Experience the holiday beauty of Easton's North District in the most magical way! Horse-drawn carriage rides will dash through the streets every weekend during the holiday season, starting the day after the Holiday Lighting Ceremony on November 23rd and ending on December 29th (weather permitting). Rides are $10 per person, but children under 15 ride free with a paying adult. The pickup location is right outside of Zara on Gramercy Street.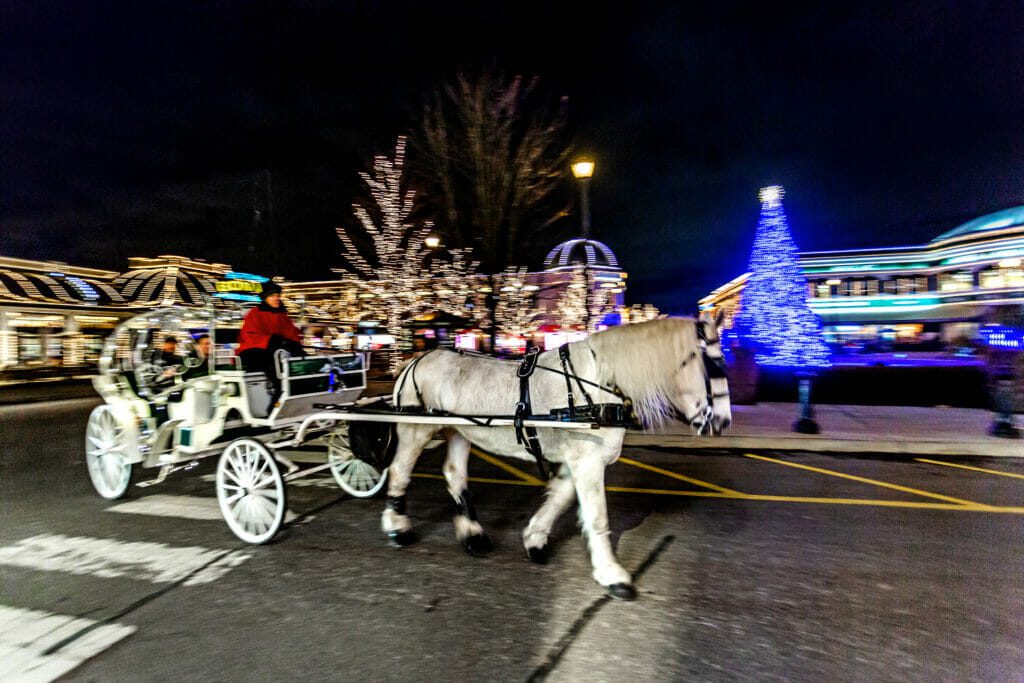 Photos with Santa | November 22-December 24
Santa Claus is coming to town and stopping at Easton to take holiday photos with your family! You can make sure you don't miss out on this special opportunity! Both reservations and walk-up appointments are available – however, reservations are strongly encouraged. Photos will be taken on level 2 of the Easton Station Building and will begin after the Holiday Lighting Ceremony on November 22nd. Click here to see Santa's Photo Hours and for more information.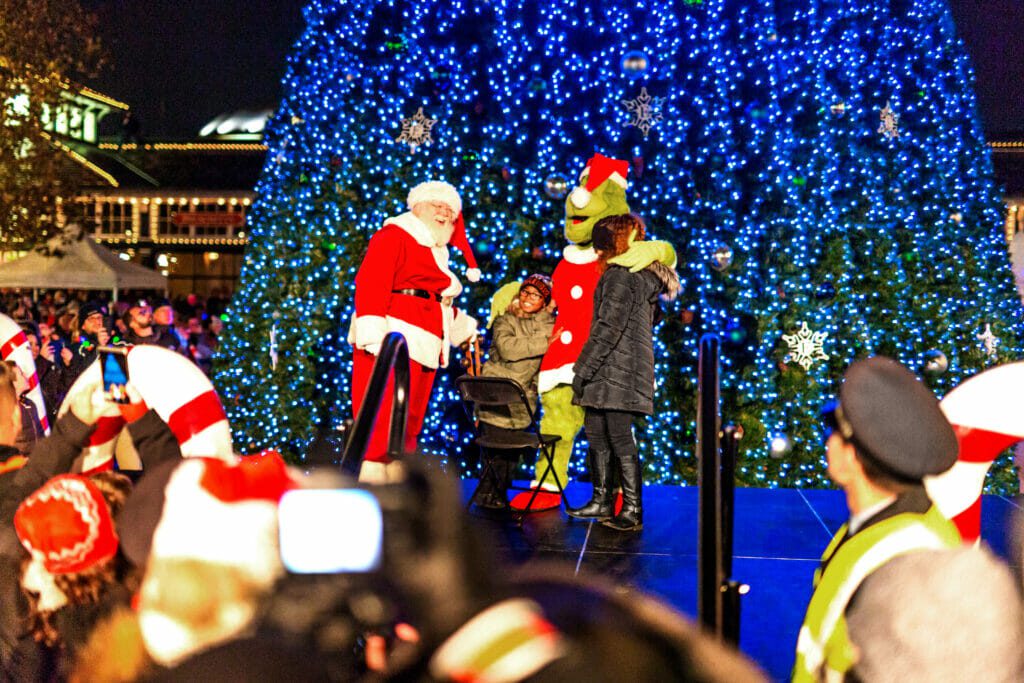 Letters to Santa Mailbox | November 22-December 24
Located near Guest Services, children can write letters to Santa while they wait to get their picture taken with him. Stationary will be provided, but children can also bring their own letters from home.
Holiday Entertainers | November 22-December 24
Enjoy a full holiday experience with live entertainment playing as you shop. Professional music groups – including a brass quartet, carolers, an a cappella group and more – will be bringing your favorite holiday tunes to life for both you and the kids to sing along to this holiday season.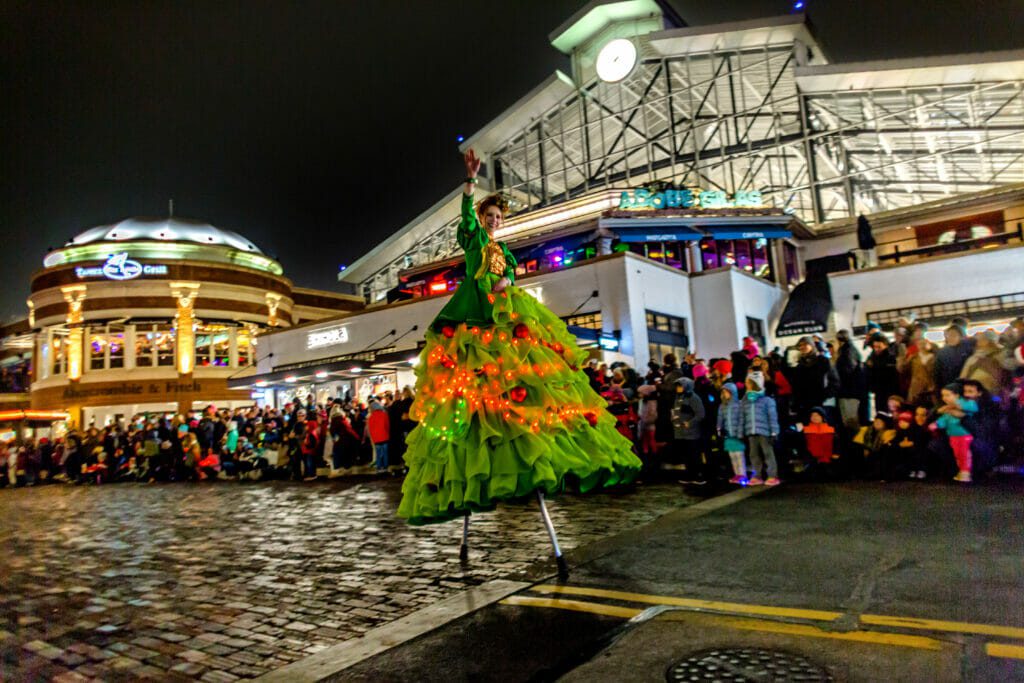 Complimentary Holiday Photos | December 7 & 14
Get the whole family into the holiday spirit with complimentary holiday photos! Join us at the Central Park Fountain on December 7 and December 14 from 5-8 PM for the perfect holiday photo-op!
Menorah Celebration | December 28
A special Menorah Celebration awaits! Join Easton and Chabad of Columbus on December 28 from 7:30-9 PM for a fun holiday celebration that will include sufganiot, dreidels, music, dancing and refreshments!
Giving is Always in Fashion | December 21
One holiday tradition that never gets old is giving back. Join Easton and The Salvation Army for our annual Giving is Always in Fashion event—an afternoon of fundraising and entertainment. Keep an eye out for red kettles that will be placed throughout Easton, enjoy music from roaming musicians and have fun interacting with our celebrity bell ringers!
What are your favorite things to do in Columbus during the holiday season? Share your Easton holiday traditions with us in the comments below!