Whether you're looking for a socially-distanced first date, or a spot to snuggle up with your significant other, we've got you covered. Easton is full of unique experiences, restaurants, and activities that are sure to make your date night special.
Enjoy a romantic dinner.
With a wide variety of cuisine, vibes, and price points, a romantic dinner is a great way to spend an evening with your date. So, get dressed up, drop your keys with valet, and head inside for a truly divine dining experience.

DATE IDEA: Order an app, the Filet Mignon and Fried Lobster, and split a dessert at Smith & Wollensky. And don't forget a nice bottle of red.
Try some crafty cocktails.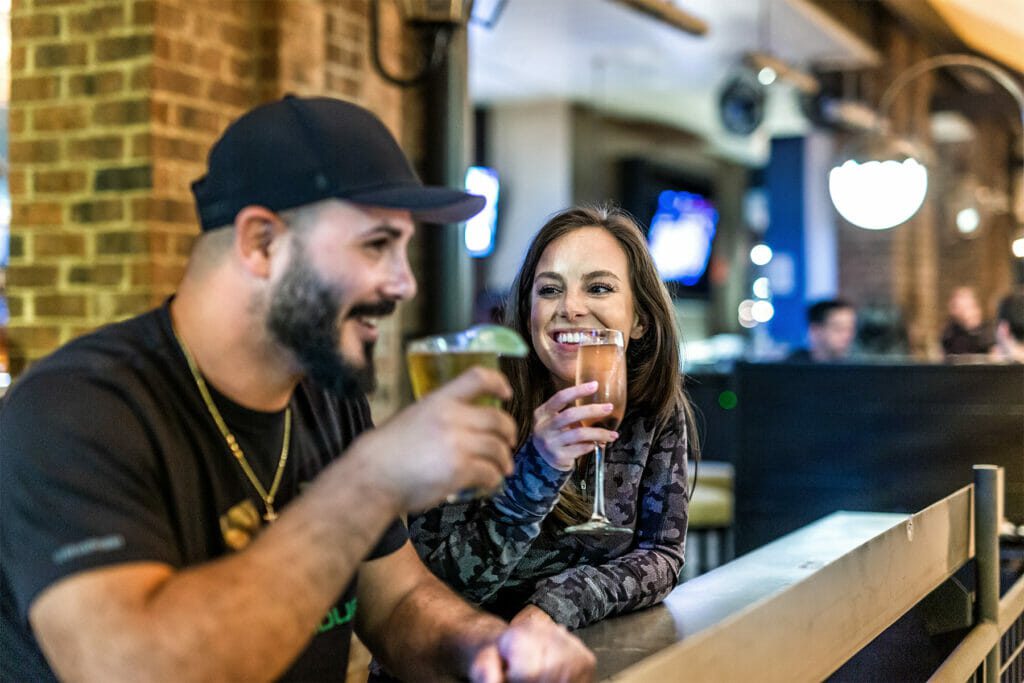 Our restaurants and bars offer delicious cocktail options including seasonal specials and interesting flavor combinations to make your tasting experience fun and unique.

DATE IDEA: Make friends with the bartender at The Beeline Bar and sample some of the most unique cocktails in the city.
Grab a snack.
We have so many options to satisfy your sweet, salty, or savory tooth. From donuts to ice cream, pretzels to smoothies, find something to sample in one of our restaurants or shops.
DATE IDEA: Craft your own fresh, specialty donut at Dragon Donuts or visit Cheryl's, Graeter's or Jeni's for a sweet treat!
See a show, a movie, or venture to a faraway land.

Our entertainment venues are open – and they are hyper-focused on keeping guests safe. At Funny Bone, you can catch comedy shows, from local comics to international headliners. AMC Easton offers dine-in delivery to your seat, comfortable reserved recliners, and IMAX – and don't forget about their virtual reality experience!
DATE IDEA: Gear up with your light backpack, hand trackers, foot trackers, and a VR headset and plunge into the wonders of the deep sea on a mission to help reunite a family of whales at Dreamscape at AMC Easton.
Book an EGLOO for a unique, outdoor-ish dining experience.

Enjoy an "ice-olated" dining experience that offers chic decor, comfortable seating, heat, air purification, and rigorous cleaning procedures in between guests. EGLOOS are available by reservation at Forbidden Root, The Beeline Bar, and Forty Deuce.

DATE IDEA: Reserve an EGLOO at Forty Deuce and enjoy a pre fixe menu, a skyscraper shake, and VIP service.
Do it for the 'gram.
From twinkle lights to art installations, fountains to flowers, we have the perfect backdrop for date documentation. And don't forget to share and tag us on social media!

DATE IDEA: Find an Insta-post's worth of photo spots, hashtag #EnjoyEaston and share your love story!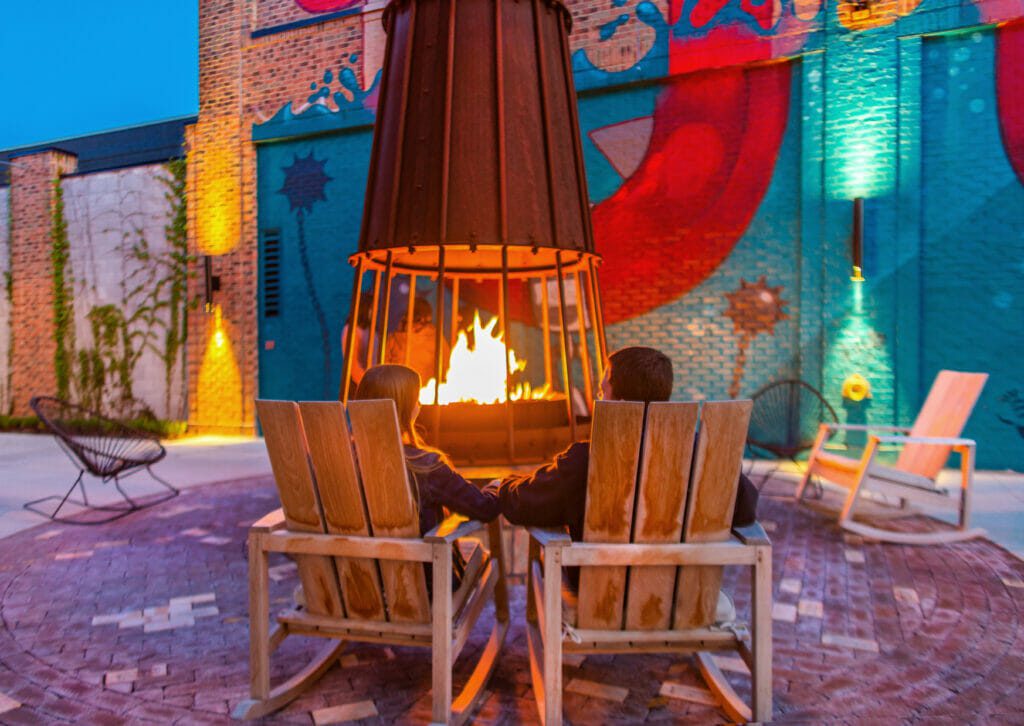 Have your own Easton Love Story? DM us on Instagram and you could be featured on our blog!