Prom night is one of the most anticipated and exciting events for many high schoolers. It's an opportunity to dress up, dine out, dance, and celebrate with friends and classmates. Whether you're a freshman or a senior, a parent, or even a chaperone, prom prep takes some time and effort.  
From head to toe, our brands are ready to help you find all your prom items, style your hair, make up and nails, find the perfect shoes, make any alterations for the perfect fit, and enjoy a prom-night dinner to remember. We're here to make this year's prom absolutely unforgettable.
PROM FASHION
The Perfect Dress  
One of the most memorable parts of prom is the dress, and we've got you covered at Easton! If you're going for a more formal look stop by Macy's or Nordstrom. And don't forget to check out David's Bridal in the Gateway District — another great option for formalwear. We know that even when you do find the perfect dress, alterations may be needed to make it fit just right. Have no fear, the Easton Tailoring Shop has got you covered!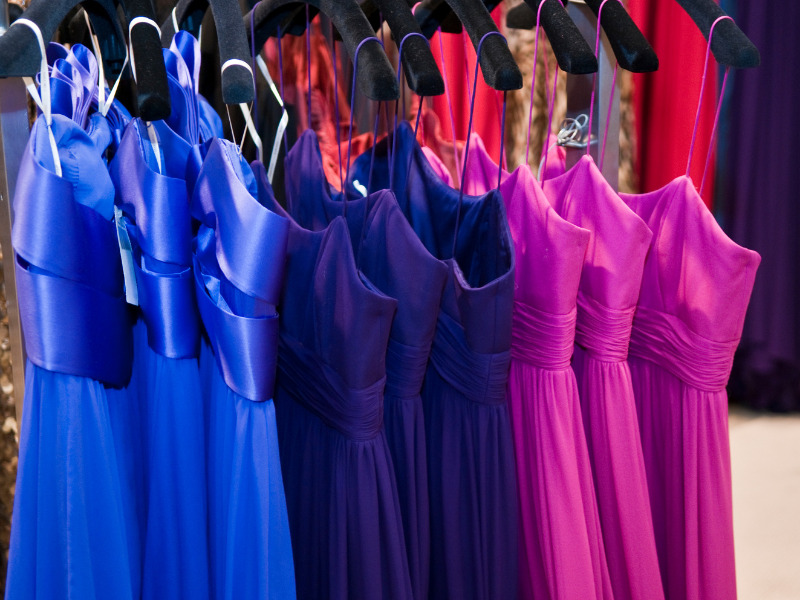 A Sleek Suit  
Though tux rentals are popular during prom time, many may opt to purchase a less formal suit or jacket and trousers combo. Choose a customized set at Indochino. Visit Jos A. Bank for plenty of dress shirts, sport coats, dress pants, accessories and more. Head to Express and Express Men for more fashion-forward options. And then be sure to check out Aldo for some slick dress shoes to complete the look.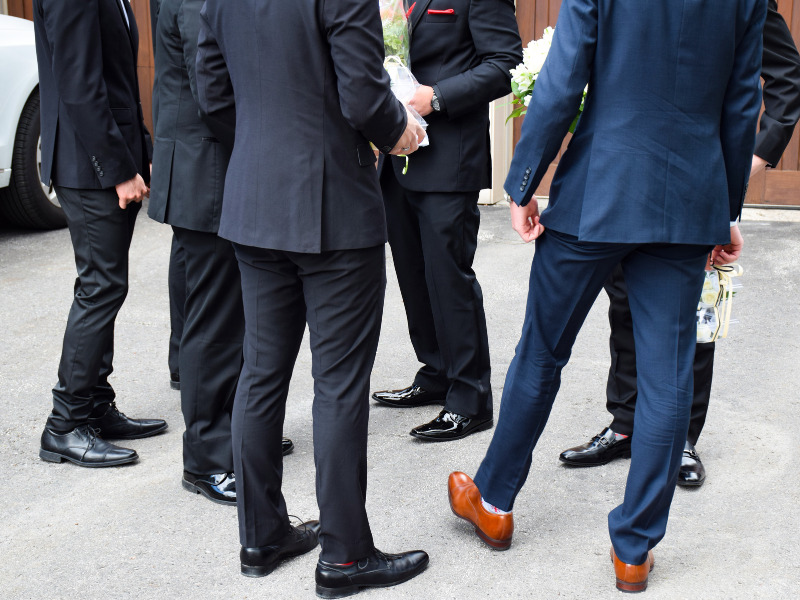 PROM PREP 
Hair 
Whether you're looking for a fancy up-do, classic curls, or a simple style that will hold through the night, the blowout bar is ready to make your hairdo accentuate your attire.  
Makeup 
We hope you know that you're naturally beautiful. But many promgoers opt for a little extra makeup to glam up their prom night look. Several of our brands, like Sephora, MAC, and the blowout bar offer makeup services. Don't forget the mani-pedi at Modern Nails, Avalon, or Anthony Vince. Though many of these brands take walk-ins, prom season is always busy, so make sure to schedule an appointment!  
Jewelry & Accessories  
Many of our brands offer extensive jewelry and accessory options to help complete the outfit. Find your favorite necklaces, earrings, bracelets, and everything in between at Claire's, Banter by Piercing Pagoda, or Kendra Scott. And don't forget a bag to carry your essentials. Find the perfect purse, clutch, or wallet at Coach, kate spade, or Michael Kors.  
Dinner Reservations
With over 50 restaurants of varying flavors, price points, and dress codes, you'll find a place to kick off your prom night right. Experience the decadent flavors of seafood and steaks at Mitchell's Ocean Club. Have fun with fondue at Melting Pot. Choose from a variety of American favorites with a twist at Kona Grill. Or keep it a bit more casual and grab a burger and fries at Flip Side. Wherever you choose, make a reservation in advance!
Of course, we have so many other brands that can help you pull off an incredible prom night. Take a look at our Shopping, Dining, and Health & Beauty brands for more options and find the ones that best suit you!
Have a safe, fun, and memorable prom!