March is Women's History Month. We are so proud of the woman-owned brands here at Easton that not only bring a unique assortment of products, services, and tastes, but have their own stories to tell.
This week, we're highlighting Red Giraffe Designs (RGD), a Columbus-based jewelry boutique owned and operated by Kate Stevens and her husband Jeff.
After graduating college into a recession, Kate had trouble finding a job, and discovered a love for jewelry making. And after stumbling upon a YouTube video about wire wrapping, she decided to make a pair of earrings. Borrowing some tools from her dad, she made her first pair of wire-wrapped, beaded hoops and was immediately hooked.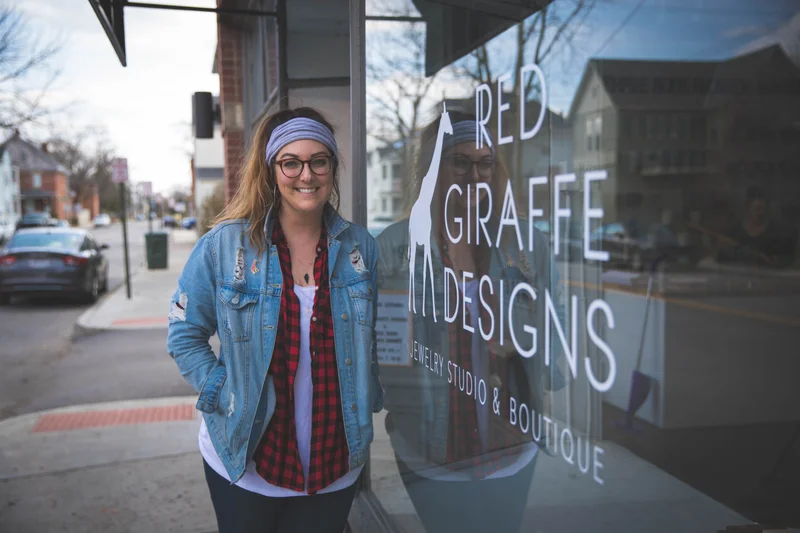 Her entrepreneurial spirit, coupled with her newly discovered, self-taught hobby, turned into a full-time business that she ran out of her home. She developed a strong following in the community by selling at craft shows and markets. Then, in 2015, she opened her first storefront in the heart of the Short North Arts District in Columbus.
RGD has experienced rapid growth and support, and now operates three brick-and-mortar locations around Central Ohio – the original shop in the Short North, one in Grandview, and of course, the Easton location – along with a private studio. The team of 15 women are trained in Kate's jewelry making techniques and continue to create designs in-store.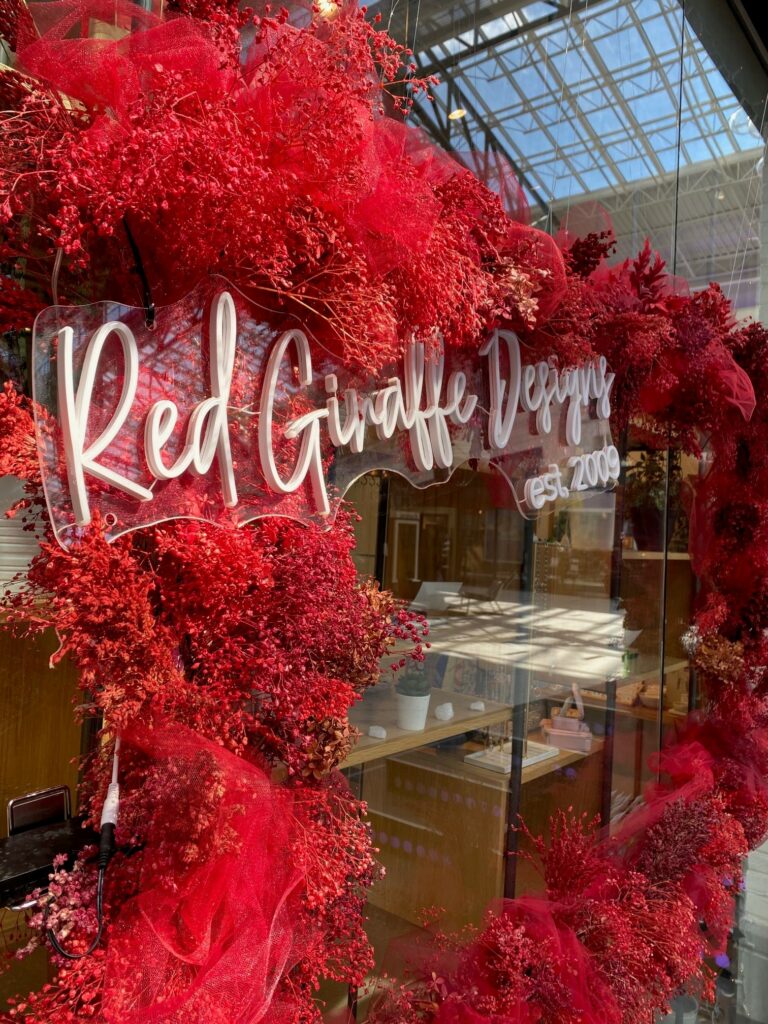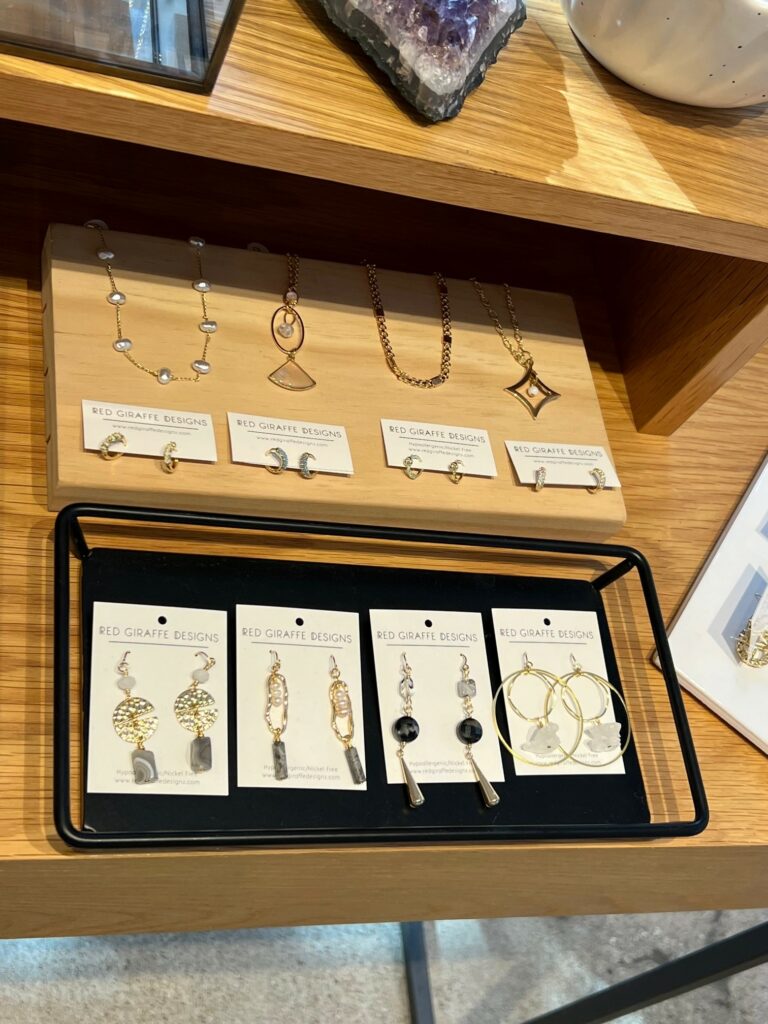 RGD offers unique, high-quality pieces that are handcrafted and offered at affordable prices. You can also customize any piece with RGD's hand-stamping option. With a variety of letters, numbers, and icons, you can make your RGD pieces truly unique.
Red Giraffe Designs' Easton location is in the Easton Station Building on the first level, right next to the staircase. Check their hours here and hurry in to get your hand-crafted jewelry items and accessories.