At Easton, we understand the importance of our responsibility to the environment and being a sustainable partner in our community. We are committed to using our property to inspire and implement solutions that preserve, protect, and improve our environment.
We're focused on three objectives: protecting pollinators, preserving natural habitats, and improving the environment. And, as part of our efforts to protect pollinators, pollinator-friendly plants have been incorporated into all of our floral landscape displays.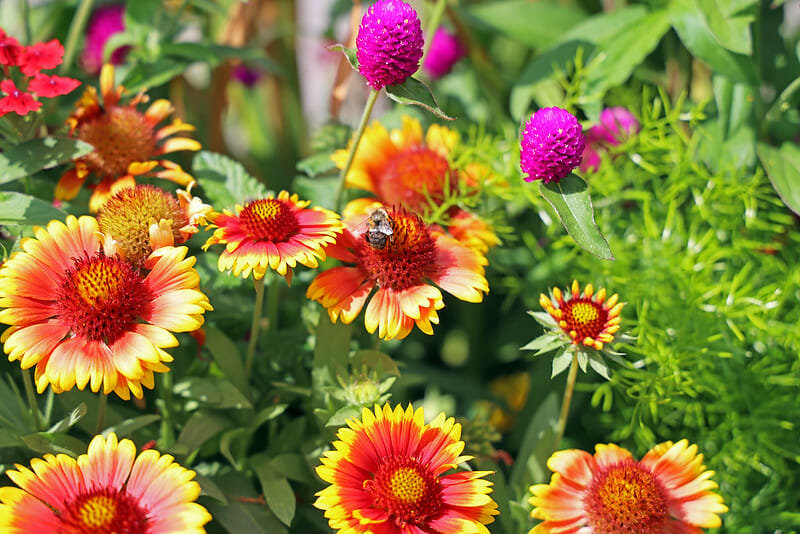 The installation of sunflowers, clover, milkweed, and other pollinator plant species that we have grown over the last 3 years have created an ideal habitat for honeybees and other pollinators to thrive at Easton.
Working alongside the Central Ohio Beekeepers Association (COBA), we currently maintain nine beehives in a remote area to increase the local honeybee population. A direct result is having our very own Easton Honey! Through these hives, Easton and COBA were able to extract over 60 pounds of honey.
At the 2022 Ohio State Fair, a frame of this honey was entered into the competition and won second place in the Creative Arts category. See pictures of Easton's award-winning honey production below. To learn more about COBA, visit centralohiobeekeepers.org.