Finally, the one day of the year where all the attention is on you, and you don't have to feel guilty about it. It's your day, so why not jam-pack it with all of your favorite things? Maybe it's a blow out with girl friends at the Blowout Bar, or a nice dinner out with close friends. Maybe it's not even your birthday yet, but you want to plan the perfect bash for someone you care about. Whether you are trying to plan a day for yourself or for someone else, we have suggestions for every age and interest!
In honor of Easton's 20th birthday, we know that there are several retailers who can help Easton guests plan a memorable birthday celebration—we even have you covered when it comes to gifting! No need to keep endlessly scrolling through Pinterest for gift ideas. Enjoy this guide for all things birthdays at Easton!
Kids
Build-A-Bear
A birthday at Build-A-Bear will be an instant hit for any child and their friends. I mean, who doesn't want to choose their very own stuffed animal and completely personalize it? Choose it, stuff it and give it a heart filled with birthday wishes. Each bear comes with the signature Build-A-Bear Workshop trademark and a personalized birth certificate – how cool would it be to share a birthday with your new furry friend! Build-A-Bear parties at Easton start at just $12 per guest. Schedule your party today! For more information, visit the store or the Build-A-Bear website.
American Girl
All things pink, tiaras, cake and ice cream—if this reminds you of a certain birthday girl, then make all her birthday dreams come true with a special birthday at American Girl! Each party features a delicious meal, signature pink-and-white cake and ice cream, plus special goody bags and doll tiaras. For more information, or to make a party reservation, visit the American Girl Columbus website.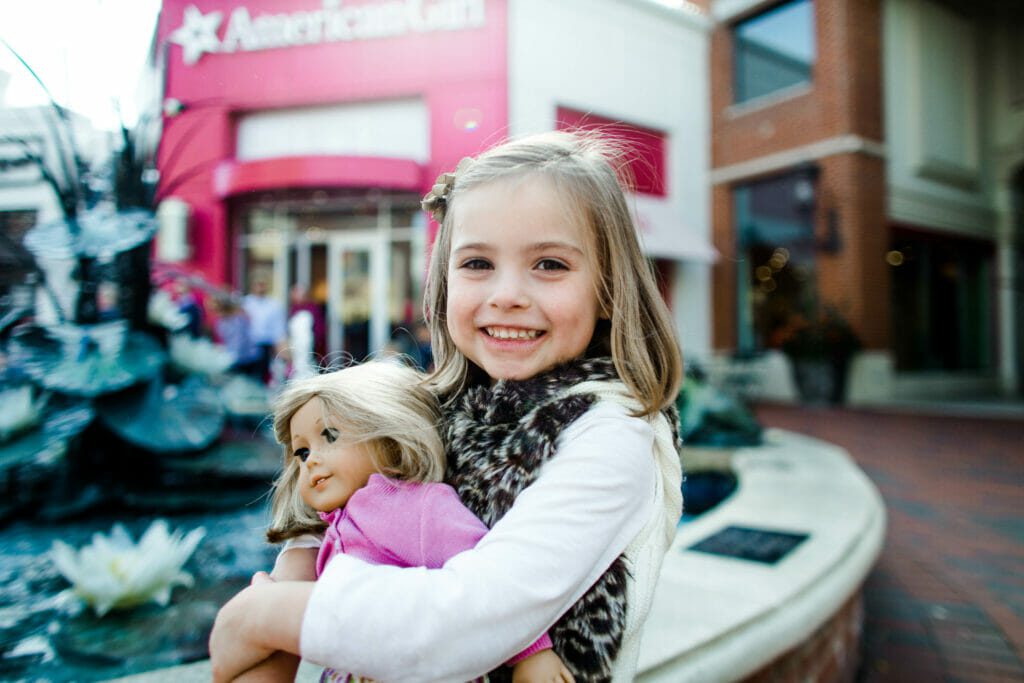 LEGOLAND Discovery Center
In need of a super unique and fun birthday party venue? Look no further! LEGOLAND Discovery Center offers standard, premium and ultimate birthday party packages in private birthday party rooms. Each party package gives guests admission to LEGOLAND, along with cake or pizza. Each package has fun add-ons, such as a chance to meet the LEGOLAND mascot or a LEGO mini-build activity. To make a reservation, visit the LEGOLAND Discovery Center Columbus website.
Girl's Day Out
Total Spa Day
If the perfect birthday sounds a lot like a spa day with girl friends, Easton has everything you need to make this birthday dream come true. Book an appointment at The Blowout Bar and start the day off with perfect hair—the only way we would ever want to start off our birthday. Booking an appointment on The Blowout Bar website. Once your hair is done, head to Anthony Vince Nail Spa to relax and rejuvenate in their serene spa. Make reservations by calling (614) 532-8595. After your spa day is complete, choose from Easton's wide dining selection and flaunt your salon look over delicious food and drinks!
Brunch and Shopping
Whether you choose to celebrate with a group, a few close friends, a significant other or family members, brunch and shopping is a perfect way to unwind and treat yourself on your birthday! Start off the day by enjoying brunch at RH Columbus Rooftop Restaurant — dine beneath a glass-and-steel atrium amidst trickling fountains, trellised London Plane trees, and glimmering chandeliers. Once you're full from brunch and ready to shop your heart out, head over to our wide variety of stores like Madewell, Anthropologie or Zara to give your wardrobe the birthday update you deserve.
Dinner and Dessert
Keep the tradition of treating yourself going and celebrate your birthday by having a nice dinner out! Easton has many dinner options that will make your night out feel even more special. Cooper's Hawk Winery & Restaurant offers a diverse menu of dishes that are specifically designed to pair with a glass of wine from their extensive wine menu. If you're in the mood for steak or seafood, Ted's Montana Grill is your go-to birthday dinner restaurant that also provides a full-service bar. For dessert, pick up some cheesecake at the Cheesecake Factory to split or have a slice all to yourself.
Ideas for Pairs
Cooking Class at Williams Sonoma or Sur La Table
Did you know that Williams Sonoma and Sur La Table offer fun and creative cooking classes multiple times a month? Whether you want to learn to make an entrée, dessert or appetizer, you'll be able to find a cooking class that meets your taste buds. After spending an evening learning how to make a tasty dish, make it at home later that week! The new delicious recipe you learn together will be the gift that keeps on giving!
Funny Bone Comedy Club & Restaurant
To shake up your birthday, go to a show at the Funny Bone Comedy Club with either a partner or a small group. Funny Bone presents nationally recognized acts as well as fresh up and comers on a nightly basis! While you are there, grab some mouth-watering appetizers and a few drinks to end your birthday on an extra fun note!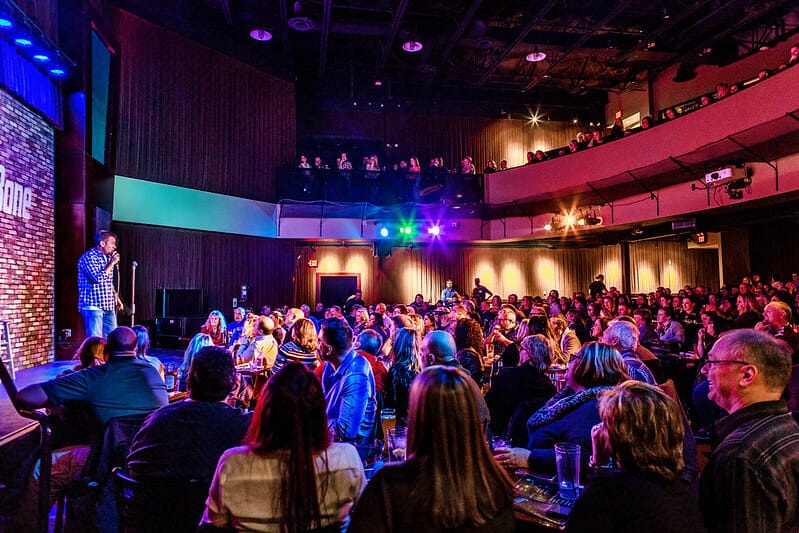 Gifts
Maybe you pride yourself on being an expert gift-giver, or maybe you're feeling like the birthday boy or girl is impossible to shop for. Don't worry about picking out a gift they won't like! Easton provides a gifting concierge service that does all the shopping for you. All you need to do is call Candice at (614) 593-5933 and describe to her your gifting needs! The Concierge will then shop for you and have the options ready to choose from within 24-48 hours. It's really that easy! Once you choose your perfect gifts, they can be quickly picked up at Easton and even wrapped for you.
At Easton, we know how special birthdays are! With such a wide range of restaurant, shopping and entertainment options, there is something for everyone to make their birthday one to remember.