"It's nice to have a new place become a safe space for the LGBTQIA+ community," said Ben Lewis, or "Blonde Vanity" as he's known in the Drag Community.
The new safe space? Ivan Kane's Forty Deuce Café and Speakeasy. "Ivan really wanted to create an event for the LGBTQIA+ community, and it was a great opportunity to collaborate." Ben and Ivan launched the inaugural Sunday Drag Show on May 15, to a full house with all proceeds from the event benefitting Stonewall Columbus.
Ivan's vision was inspired by the old afternoon tea dances popular in the late 60s and 70s. "Back then, every summer, Fire Island held Tea Dances for the NYC gay community in the afternoons so everyone could catch the last ferry back to the City. I'm excited to bring this lost tradition back!" Ivan said.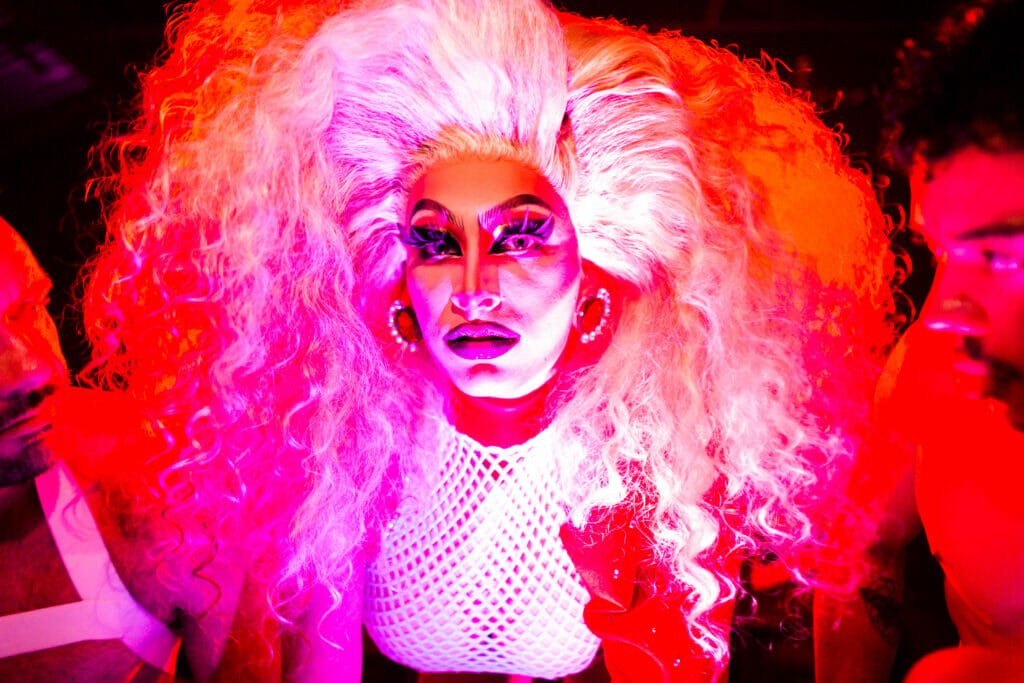 The Show – Kiss Kiss a Go-Go – is held each Sunday from 1PM until the party's over and features a variety of performers: Blonde Vanity as the emcee, Go-Go boys, drag queens, and a headliner, who typically visits from another city. A DJ pumps a mix of house, top 40, old-school hip hop, and disco music that sets the immersive stage for individual and group performances by the Queens and the Go-Go Boys.
Check out dates and reserve your spot for Kiss Kiss a Go-Go here.