As temperatures get cooler, Easton Town Center has the hottest shops, restaurants, and entertaining fall activities for the Columbus area. From listening to live outdoor music, attending an event, or grabbing a cocktail at one of the new bars or restaurants in the New District, there's a lot to experience at Easton this season.
#1 The Hello Kitty Cafe Truck is Back
The Hello Kitty Cafe Truck will be stopping at Easton on Saturday, September 18, from 10 am – 7 pm. The popular, all-pink cafe on wheels will be parked at Easton Town Center in the Town Square. Additionally, fans of Hello Kitty can look forward to exclusive goodies and limited-edition collectibles. *Please note that Hello Kitty Cafe Truck accepts only credit/debit card payments –no cash.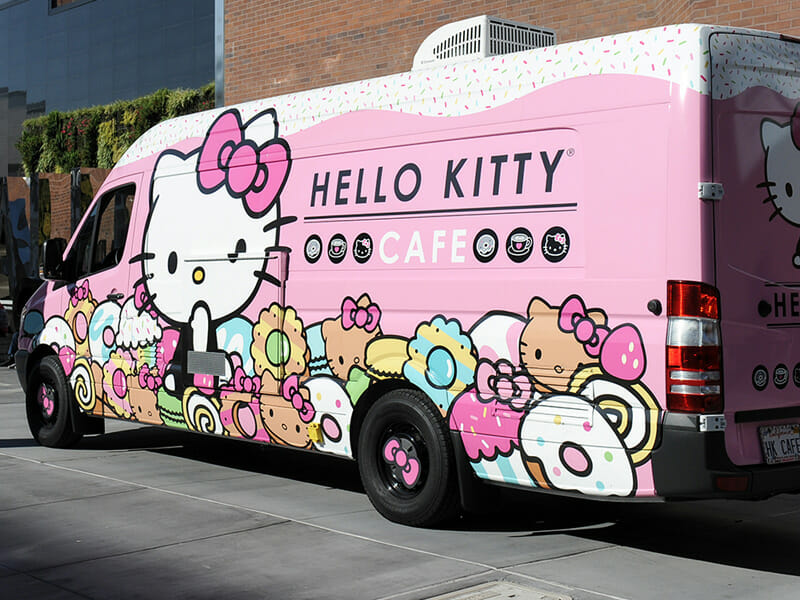 #2 Have Breakfast, Lunch, or Dinner Outdoors
Did you know Easton offers over 40 outdoor patios at the Town Center? So whether it's a business breakfast, lunch with the ladies, or a dinner date with your love, there's a place for you to grab a bite or a beverage with the option of sitting outside. Check out the restaurants and patios in the New District, including True Food Kitchen, Slurping Turtle, The Beeline, Pins Mechanical, Forbidden Root, or Ivan Kane's Forty Deuce!
#3 Attend Easton Hiring Day
Many of Easton's stores and restaurants are hiring NOW! In order to help brands fill open roles, Easton Town Center is hosting Easton Hiring Day on Saturday, October 2nd from 11 am – 7 pm. Whether you're looking for a new career, a side hustle, or a seasonal opportunity, there is a job for you! We invite guests to visit our brands with open roles, grab an application, or just learn more about the place. So that it's evident a brand is participating, they will display streamers or balloons on their storefront. If you can't make it to a Hiring Day, check out the Easton Jobs page, which is consistently updated with new opportunities.
#4 Easton Fashion Night
Shop, mingle, and check out the hottest fall fashion trends at the 10th Annual Easton Fashion Night, in partnership with Fashion Week Columbus on Thursday, September 23rd from 5 pm – 8 pm. So join us for pink carpet photos, music, giveaways, and more!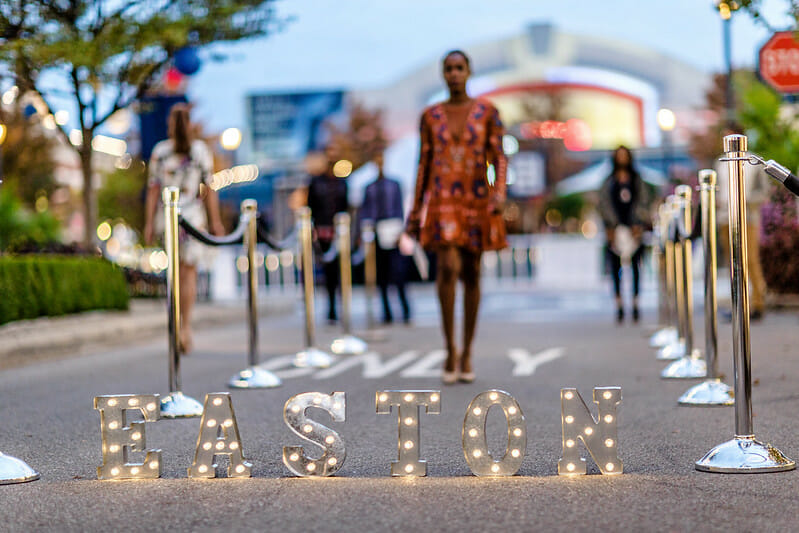 #5 Chalk the Block Experience at Easton
Easton's outdoor event – Chalk the Block — will return on Saturday, October 2nd, 10 am-6 pm. Come stroll the streets surrounding the Town Square at Easton and watch local chalk artists create amazing works of larger-than-life sidewalk chalk art! Chalk the Block is a premiere Ohio chalk drawing event. The event features artists designing and drawing large-scale temporary artworks on the pavement while the public watches. On Saturday, the artists take to the streets, to create elaborate, original designs. Later the following day, we invite guests back to see the finished products.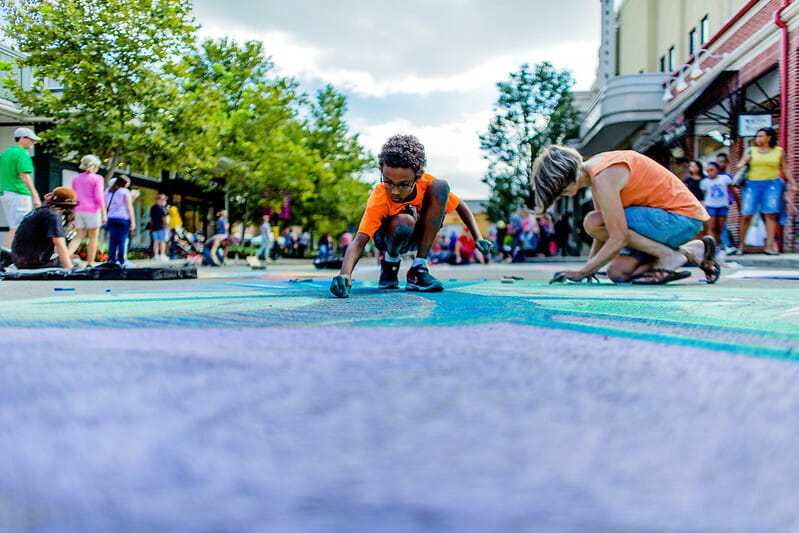 #6 Explore Easton by Pedal Wagon
Easton Town Center and Pedal Wagon Columbus have teamed up to provide the feature a brand-new pedal-powered cruise that showcases Easton Town Center's best experiences and food and drink establishments. In addition, guests at Easton can now sign up for a 2-hour pedal wagon experience that will be available year-round. The 15-passenger pedal wagon can be booked for private events or during select public times on our Pedal Wagon page.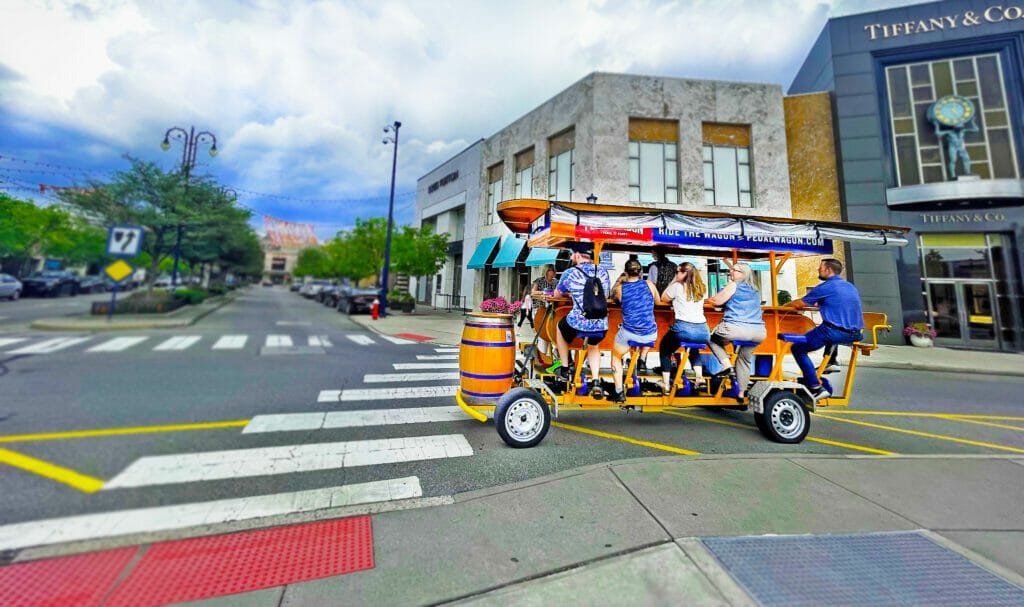 #7 Hang Out in the New Prosecco Plaza
Visit Easton's newest art installation just south of the Central Park Fountain. Prosecco Plaza is covered with murals created by local artists and silk flowers. As a result, this display is the newest place for the perfect photo for Instagram. Grab a seat, people watch, and plan your next shopping stop at Easton Town Center while you enjoy the last moments of summer air.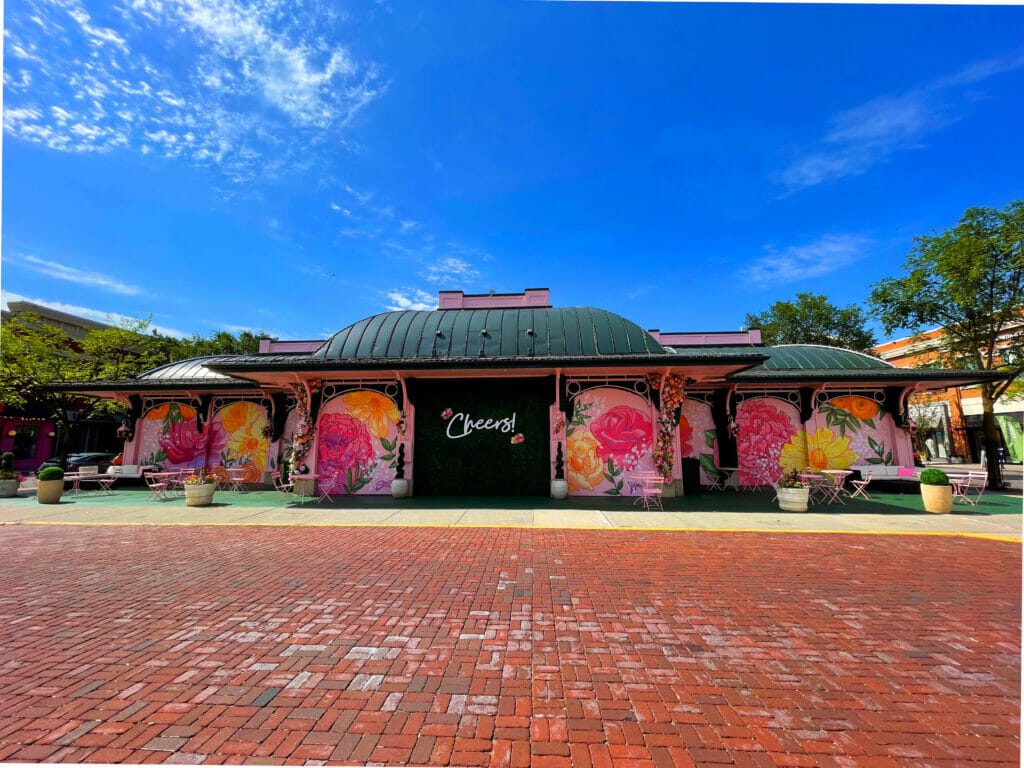 #8 Catch an Acoustic Performance with Easton Unplugged in The Yard
The Yard in Easton's Newest District offers a ton of fun for kids and kids at heart. On Thursday evenings throughout September and October, check out live local performers at Easton Unplugged. Bring a blanket or glide on one of the swings!
Upcoming Easton Unplugged Concerts:
September 16: Jesse Michael Barr
September 23: Chaz and Nicki
September 30: Shaw Brothers
October 7 – Jesse Henry
October 14 – Kelly Zullo
October 21 – Paisha Thomas
October 28 – Sydney McSweeney
#9 Wrap up your Week with Yoga on the Square
Start your Friday morning at 8:30 am on the Town Square, just south of Brio. This introductory yoga class also focuses on strength, conditioning, and flexibility. Additionally, it's free and open to the public each Friday in September through the 24th, ages 13 and older and conducted by instructors from LifeTime Fitness – Easton. So, bring your mat and join us for fitness and fun in the sun!
#10 Save the Date for Easton's Fall Festival – Sunday, October 24th!
Mark your calendar for even more fall festivities for the entire family on October 24th at Easton Town Center. Details to come!