On June 1, 2020, after the death of George Floyd and the subsequent Black Lives Matter protests, the Columbus Association for the Performing Arts (CAPA) and the Greater Columbus Arts Council (GCAC) partnered to launch #ArtUnitesCbus. This initiative commissioned Columbus-based visual artists to paint murals on the plywood installed over the broken windows at the Ohio Theatre and the GCAC office. Other businesses throughout the city joined in and by the end of June more than 200 murals had been created on plywood throughout the city.
The first round of the Art Unites Cbus mural exhibition was on view throughout the city. One of the exhibitions was on display at Easton until March 11, 2021. These exhibitions were just one component of public art and visual expression for a new aspirational racial equity campaign, Deliver Black Dreams. The campaign used public art exhibitions to launch a sustained, future-oriented approach to achieving racial equity in Columbus.
These amazing pieces of work were located at Easton between Condado and Macy's.
Learn more about the Deliver Black Dreams campaign here.
Learn more about #ArtUnitesCbus here.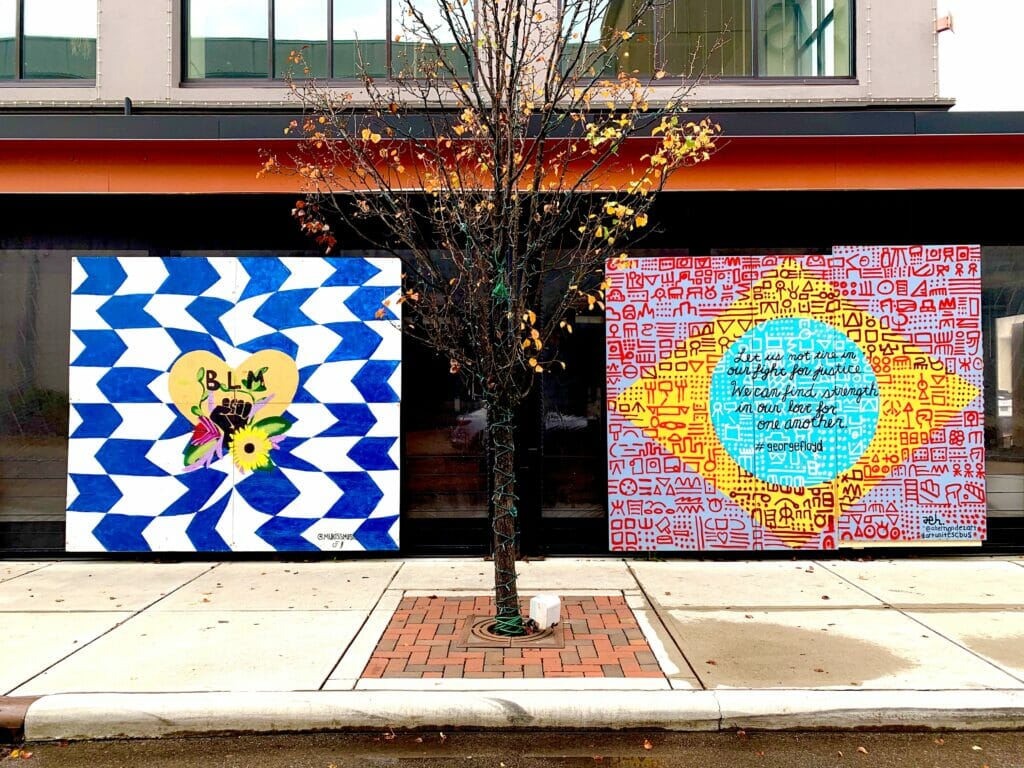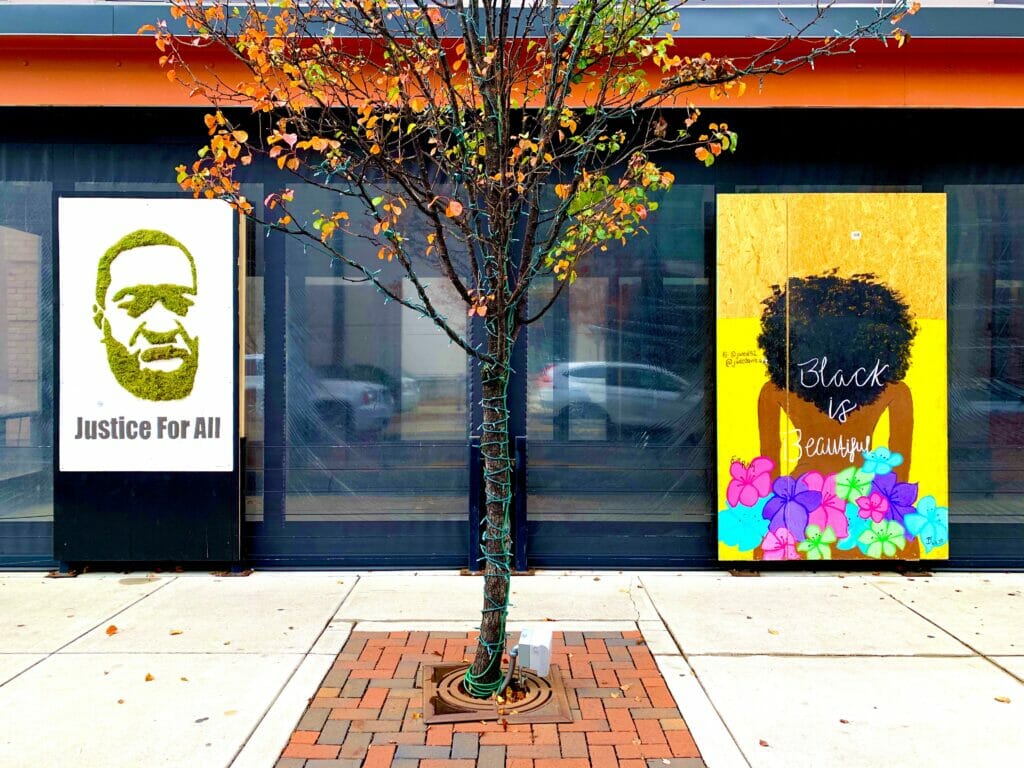 Untitled
Artist: Katyana P.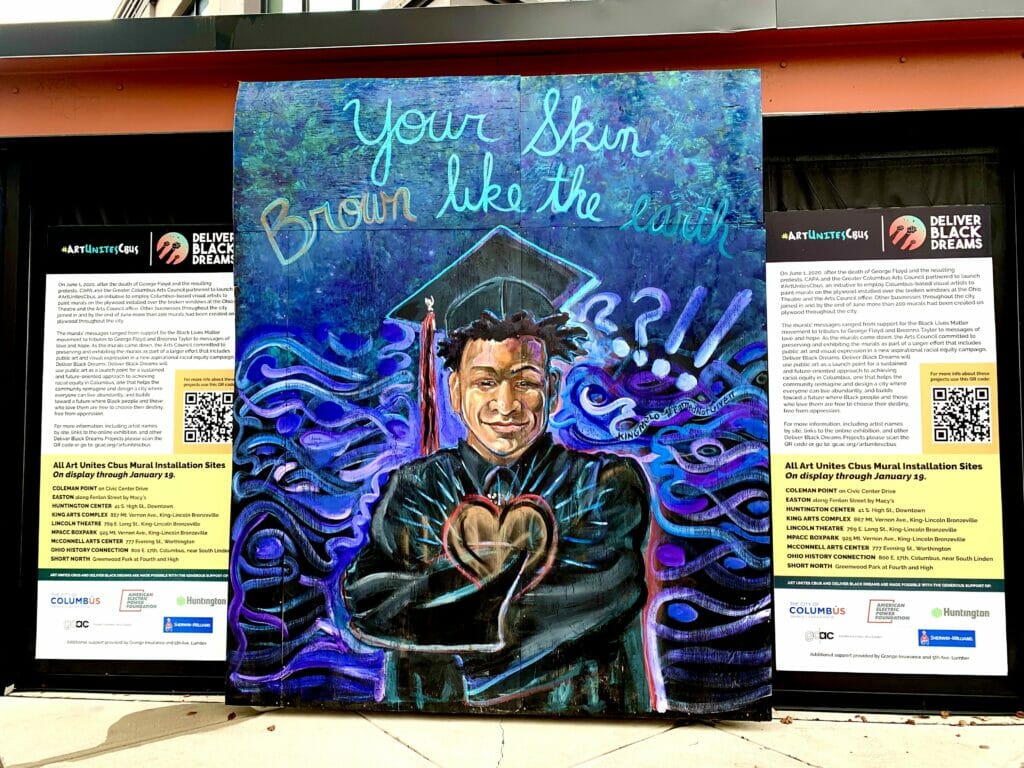 Brown Boy Hope
Artists: Richard Duarte Brown, Shelbi Harris, Francesca Miller
@artwithduarte, @newpeace2020, @_callmefree