It was the summer when Smooth by Santana and Rob Thomas was the number one hit, and the year of OMGs, Justin Timberlake and Britney Spears and choker necklaces. It was the year Easton Town Center first opened! Will the celebrations of our 20th anniversary ever end? As if! Here's a look at how we've celebrated so far and our plans for the rest of the summer.
$1,999 Shopping Spree Giveaway
We have some awesome things planned in celebration of 20 years that we can't wait to share with everyone! Earlier this year, we hosted a $1,999 Shopping Spree giveaway where we gave one lucky winner the chance to win a shopping spree at Easton. Lucky for you, we'll be planning a few more giveaways this year, so stay in touch with us on social to find out when those giveaways will be!
20th of Every Month
Looking back over the past 20 years, we're amazed by our Columbus community and how many unforgettable memories we've made with you all. To enjoy our anniversary with the community, we're doing something special on the 20th of every month, whether it's a giveaway or a social event. We bet you didn't notice we've been picking winners of our larger giveaways, like our Staycation, on the 20th of the month!
Upcoming Events
We've even added a fun 90s twist on our upcoming events! Our Sounds on the Town lineup has been infused with 1990s bands, along with throwback movies in our Movies by Moonlight series. Easton's Pet Parade is celebrating 20 years of doggone fun with us!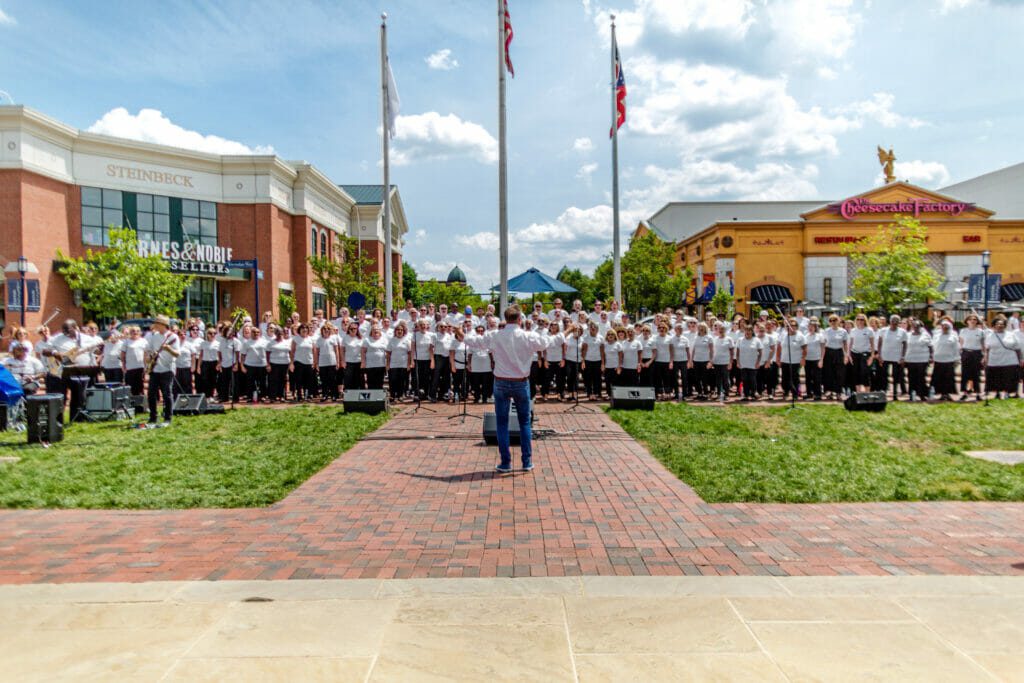 Better with Age
Easton is getting better with age, that's for sure! We continue to grow and expand, and we could not be more thrilled. Our 16-acre expansion is in full swing and we're excited to see what it brings in the near future—from stores, restaurants and everything in between. We've also been adding special elements to our blossoming property, which we know you and your Instagram feed will love!
Now that our birthday is near, we're inviting you to celebrate with us!
We're celebrating this milestone year with a few of our Change for Charity partners and many more organizations that do tremendous good in our community. On June 30 we're hosting a Volunteer Fair and Anniversary Celebration where shoppers can celebrate and do some good. We'll also be enjoying cupcakes, a toast to Easton's 20th birthday and a special performance by one of our Change for Charity partners, Harmony Project.
Harmony Project connects people across social divides through the arts, education, and volunteer community service. Working together, they are building a stronger, more inclusive community with a focus on developing a social infrastructure that unites the community for the common good.
Easton will continue to cheer to 20 years on July 20 with our Anniversary Concert. This free concert will feature music from these artists:
Popgun is a group that performs covers of songs from the 60s to the 80s.
Larger than Life also performs cover songs from popular boy bands, like New Kids on the Block, NSYNC and Backstreet Boys.
The Price Experience, led by Gabriel Sanchez, brings us back to the good times with Prince's greatest hits.
We wouldn't be where we are today if it wasn't for our guests, restaurants, retailers and our community. We can't wait to share the love and celebrate the rest of our 20th year together.