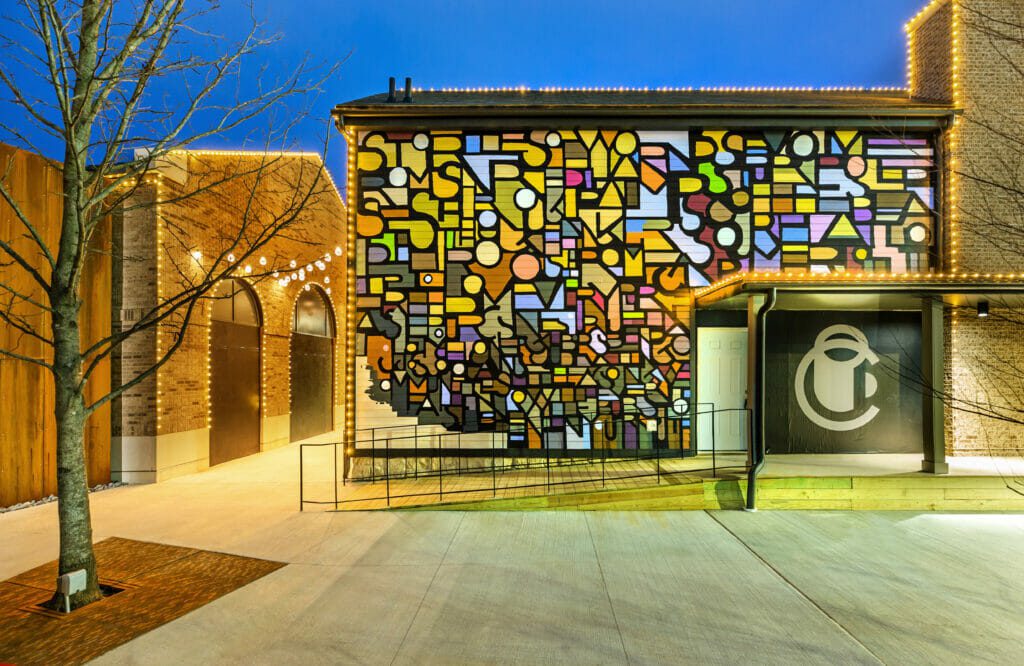 While the global pandemic has put a temporary damper on some of Easton's signature shopping and dining experiences, and special events, we have created new imaginative spaces to explore, learn, and enjoy. Our "Art Evolution" is an artistic experience that showcases Columbus' diverse artistic community through murals, architectural installations, open spaces, and captivating digital elements. And we invite you to visit and explore these beautiful elements!
Introducing: Easton's Newest Art Attraction, "The Unity Pavilion"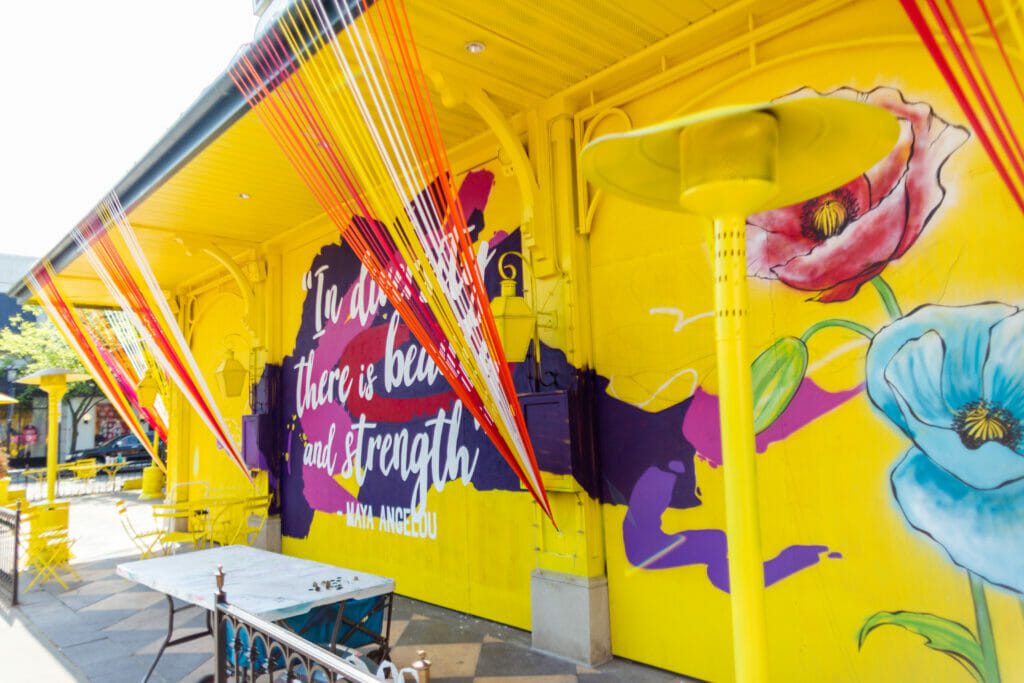 Just south of the Central Park Fountain in our North District, a former tenant space has been transformed into Easton's newest artistic attraction. Named "The Unity Pavilion," it was created in a time of uprising to show solidarity and build connection, as well as to uplift the human spirit with messages of peace, hope and love as we stand strongly together in unity with our community.
The building was first painted bright yellow and colorful ribbon tape streamers were added flowing off the roof, offering the appearance of sun beams. On the front of the building, three vibrantly colorful murals have been created by five unique and diverse local female artists who collaborated to feature poignant quotes by strong black leaders – Nelson Mandela, Maya Angelou and Toni Morrison. This area offers a patio and seating to allow guests to sit and enjoy these powerful murals and let their meaning fully soak in. It is both visually stunning and mindfully inspiring.
Enjoy Our Art Evolution
At Easton, we continue to provide a canvas for local artists to express themselves and connect and interact with our community. We hope you'll visit, explore, and enjoy our Art Evolution. See you soon!